Visit this page to learn about past and upcoming MI Mind events and read our newsletter, The Mem.
MI Mind Collaborative Meeting moved to St. John's Resort in Plymouth, MI
The Friday, Sept. 29 MI Mind collaborative meeting has been moved to: St. John's Resort (formerly known as the Inn at St. John's), 44045 Five Mile Road, Plymouth, Michigan.
The conference center is attached to a luxury hotel. Should you require overnight accommodations, they are available on Thursday, Sept. 28 and/or Friday, Sept. 29 for $179 per night. Please call the hotel directly for reservations at (734) 414-0600 to receive this special rate.
The MIBAC meeting will be held at the same location from 9 a.m. to noon. The itinerary for the day is:
8:30 – 9 a.m., Breakfast
9 a.m. – Noon, MIBAC meeting
Noon – 1 p.m., Lunch for all MIBAC and MI Mind participants
1– 4 p.m., MI Mind meeting
The meeting includes lunch, snacks, giveaways and important information and presentations. Cathrine Frank, M.D., will give a brief overview of what was learned in Year 1 and what to expect in Year 2. Brian Ahmedani, Ph.D., and his team just completed a six-year federally-funded study evaluating the impact of Zero Suicide implementation on suicide attempt and death outcomes across several large health systems across the country. He will discuss the potential impact of this groundbreaking research.
The Michigan Health Information Network (MiHIN) will clear up questions about the data sharing process. Their data pro will cover how to implement data sharing with demonstrations and a breakdown of the process. Bring your questions about onboarding and data.
A speaker from Blue Cross Blue Shield of Michigan will address value-based partnerships in behavioral health, and breakout sessions offer the chance to talk with like-minded colleagues and collaborate on care pathways. You'll receive a folder with MI Mind resources, Crisis Cards to share with patients, and for you, a fidget spinner and unique stress ball. The stress balls are so popular MI Mind saved the last ones for the Collaborative Meeting.
Program folders include wellness and stress-management tools for providers. The MI Mind team supports your mental health as you care for your patients.
The Collaborative meeting is a chance to meet in person with providers from the eight participating provider organizations and connect with the MI Mind team.
Join MI Mind for the 'Out of Darkness' Walk
On Saturday, Oct. 7, the MI Mind team will once again participate in the American Foundation for Suicide Prevention's (AFSP) Out of the Darkness Community Walk for Metro Detroit. The Out of the Darkness Community Walk is a journey of remembrance, hope and support that unites our communities and provides the opportunity to acknowledge how suicide and mental health affects our lives and those we care about.
MI Mind providers, their friends and family are invited to join the MI Mind team and walk with us on Oct. 7. If you have questions about the walk, email mimind@hfhs.org.
MI Mind makes taquitos for 400 at Everyone Cooks
MI Mind Senior Analyst Jeff Warchall would have been a chef if the hours were better. But on June 8, the I.T. pro brought his culinary talents to Henry Ford Health by leading MI Mind in the annual fundraiser, Everyone Cooks, a new spin on the event previously named Men Who Cook. The theme this year was Carnival.
"Everyone Cooks supports the Tom Groth Patient Medical Needs Fund, which helps thousands of people from Southeast Michigan facing serious health problems," says Jeff. "And it was a chance to celebrate my love of cooking with the team at MI Mind, who spent the afternoon as sous chefs, platers, grillers, and all-around supporters."
The MI Mind team prepared 400 servings of Warchall's original grilled chicken and vegetarian taquitos served with three sauces, and was the first booth to sell out. One attendee liked the taquitos so much he took enough home to pack his lunch for the next day.
Warchall's mole sauce already contributed to a win in a chili cookoff in Chicago, where he used it to finish the chili. Get the recipes for Warchall's taquitos and mole sauce.
PRIDE Matters to MI Mind
Together with colleagues from Henry Ford Health and Health Alliance Plan, the MI Mind team hosted a table at at Motor City Pride on June 10 and 11 at Hart Plaza. Sharing information and giveaways were (from left) Melissa Foster, Senior Public Relations Specialist; Heather Omdal, Program Manager; Gabrielle Benton, CQI Program Coordinator; and Sarah Moore, Clinical Quality Improvement Trainer.
Read The Mem Newsletter
Browse the latest edition of The Mem Newsletter.
Follow us on social media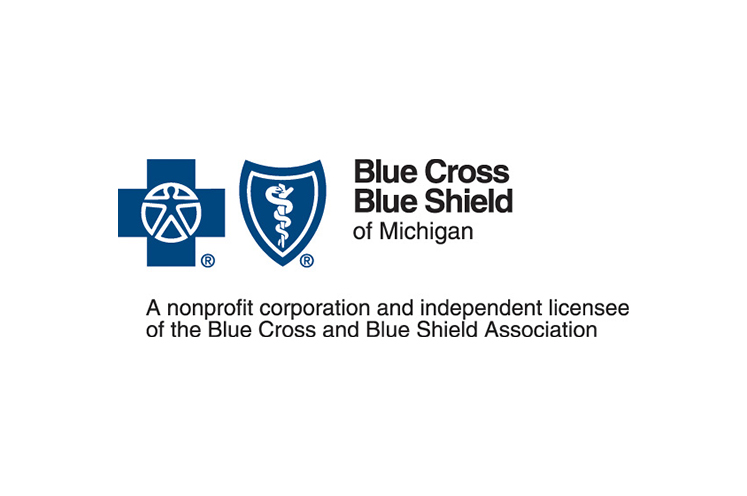 Blue Cross Blue Shield of Michigan announces the MImind CQI