Henry Ford Hospital Moves Up in U.S. News & World Report Rankings of Best Hospitals, High Performing Specialties
August 14, 2018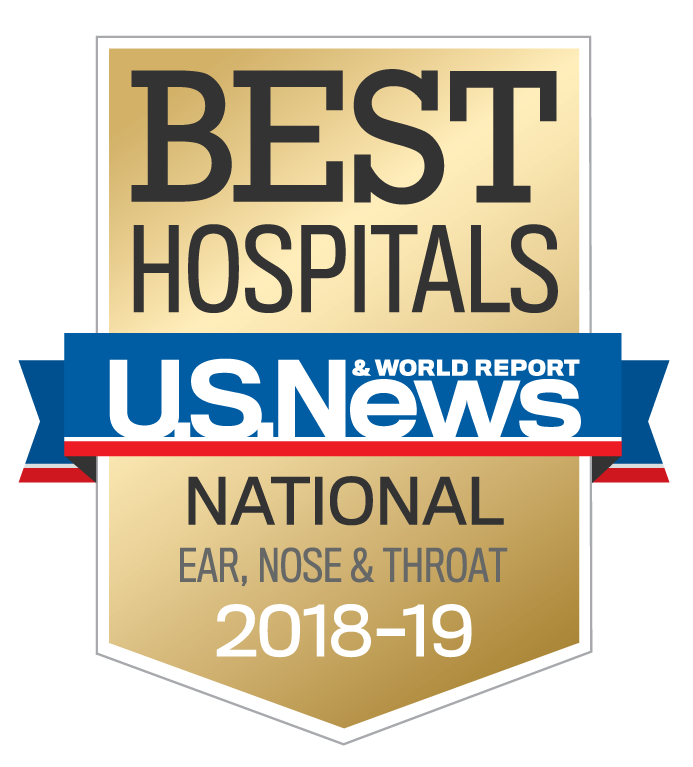 DETROIT – Henry Ford Hospital has been recognized as a Best Hospital in the Ear, Nose & Throat specialty by U.S. News & World Report, which features the top 50 of America's Best Hospitals across 16 specialties. Henry Ford Hospital ranked 23rd nationally in the Ear, Nose & Throat specialty this year – an improvement over last year's ranking of 25th in the country.

"Patient care is at the heart of everything we do," said Kathleen Yaremchuk, M.D., MSA, chair of the Department of Otolaryngology-Head and Neck Surgery at Henry Ford. "From multi-disciplinary treatment approaches, to offering the most innovative and advanced procedures available, our aim is to provide the best care possible for a wide range of conditions. I believe this ranking by U.S. News & World Report reflects that commitment."

In 12 of the 16 specialties, ranking is determined mostly by data. These specialties include Cancer; Cardiology & Heart Surgery; Diabetes & Endocrinology; Ear, Nose & Throat; Gastroenterology & GI Surgery; Geriatrics; Gynecology; Nephrology; Neurology & Neurosurgery; Orthopedics; Pulmonology; and Urology.

Each hospital analyzed in the 12 data-driven rankings received an overall score from 0 to 100 based on four elements: survival, patient safety, care-related factors such as the intensity of nurse staffing and the breadth of patient services, and expert opinion obtained through a physician survey.

This year, more than 4,500 U.S. hospitals were evaluated by U.S. News & World Report.

In addition to the Ear, Nose & Throat ranking, Henry Ford Hospital had five High Performing Specialties, which was an improvement over three last year.

The 2018-19 High Performing Specialties at Henry Ford Hospital include:
Cancer
Nephrology
Neurology & Neurosurgery
Orthopedics
Urology

Located in Detroit's Midtown, Henry Ford Hospital is an 877-bed tertiary care hospital, education and research complex. Henry Ford Hospital is also a Level 1 trauma center and one of the largest U.S. teaching hospitals. It is staffed by the Henry Ford Medical Group, one of the nation's largest group practices. Henry Ford Medical Group has more than 1,300 physicians and researchers in more than 40 specialties.

For more information on the U.S. News & World Report hospital rankings, visit health.usnews.com/best-hospitals.
###
MEDIA CONTACT:
Jeff Adkins
(586) 307-2027