Henry Ford Health System Studies Novel Cell Therapy Aimed at Improving Heart Failure Symptoms
March 4, 2021
DETROIT (March 4, 2021) – Henry Ford Health System is studying an investigational cell therapy known as CardiAMP™ in a Phase III clinical trial for patients who have previously suffered myocardial infarction, also known as a heart attack, and subsequently developed heart failure, which is when the heart cannot pump enough blood and oxygen to support other organs in the body.
While heart failure is a serious condition, it does not mean the heart has stopped beating. According to the Centers for Disease Control and Prevention, about 6.2 million adults in the U.S. have heart failure. It is the cause of an estimated one in eight deaths in U.S., and each year, there are approximately 960,000 new cases of heart failure diagnosed, according to the American Heart Association. Current treatments for heart failure include lifestyle changes, medications, and certain devices or surgical procedures. The investigational CardiAMP cell therapy clinical trial encompasses methods used to deliver the patient's own stem cells directly into the heart, with the goal of triggering the body's natural healing process and helping to restore the strength of the heart muscle.
"In this clinical trial, we are studying what could be a new horizon in the world of heart failure treatment," said Gerald Koenig, M.D., Ph.D., cardiologist and principal investigator of the CardiAMP clinical trial at Henry Ford Health System. "While the results of this particular study are not yet known, previously published studies of this type of cell therapy have shown meaningful and sustained improvements in quality of life and heart function for patients."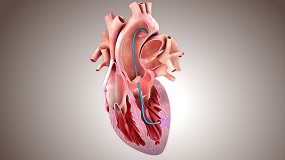 CardiAMP cell therapy is designed for patients suffering from heart failure who feel tired and breathless despite taking regular medications, and who have had to limit their everyday activities as a result.
Initially, patients in the CardiAMP trial undergo a bone marrow biopsy, with the cells tested to determine if they have characteristics that may result in a higher likelihood of the patient benefitting from the therapy. For those who qualify, doctors will extract cells from a patient's own bone marrow, process them at the point of care and deliver them to the damaged area of the heart in a minimally invasive cardiac catheterization procedure. The bone marrow cells do not turn into new heart tissue cells, but they are designed to stimulate the body's natural healing process in the heart.
One participant in the CardiAMP trial is Russell Wootton, 72, of Metamora, Michigan. One day while in his car in Lapeer, Michigan, he began to feel nauseous and collapsed in a parking lot. Fortunately, emergency medical technicians happened to be in the same parking lot and saw the incident happen, and immediately took him to the nearest Emergency Room, where he learned he had suffered a heart attack and received treatment.
A year later, he learned through his bloodwork that he had suffered a second heart attack without even knowing it, and that his heart had become so weak that he was suffering from heart failure.
His doctors referred him to Henry Ford, where he enrolled as a participant of the CardiAMP clinical trial in April 2019. Because participants who qualify for the study are randomly placed into a treatment group or a control group, Russell will not know until the end of the study if he received the cell therapy, but he feels better after participating in the trial.
"I've been feeling good. Everyone who sees me says, 'boy, you look great,'" Russell said. "As time has gone on, since I participated in the trial, things have seemed to slowly and steadily improve."
To learn more about CardiAMP at Henry Ford, visit the Henry Ford clinical trial website, the CardiAMP website, or discuss with your cardiologist.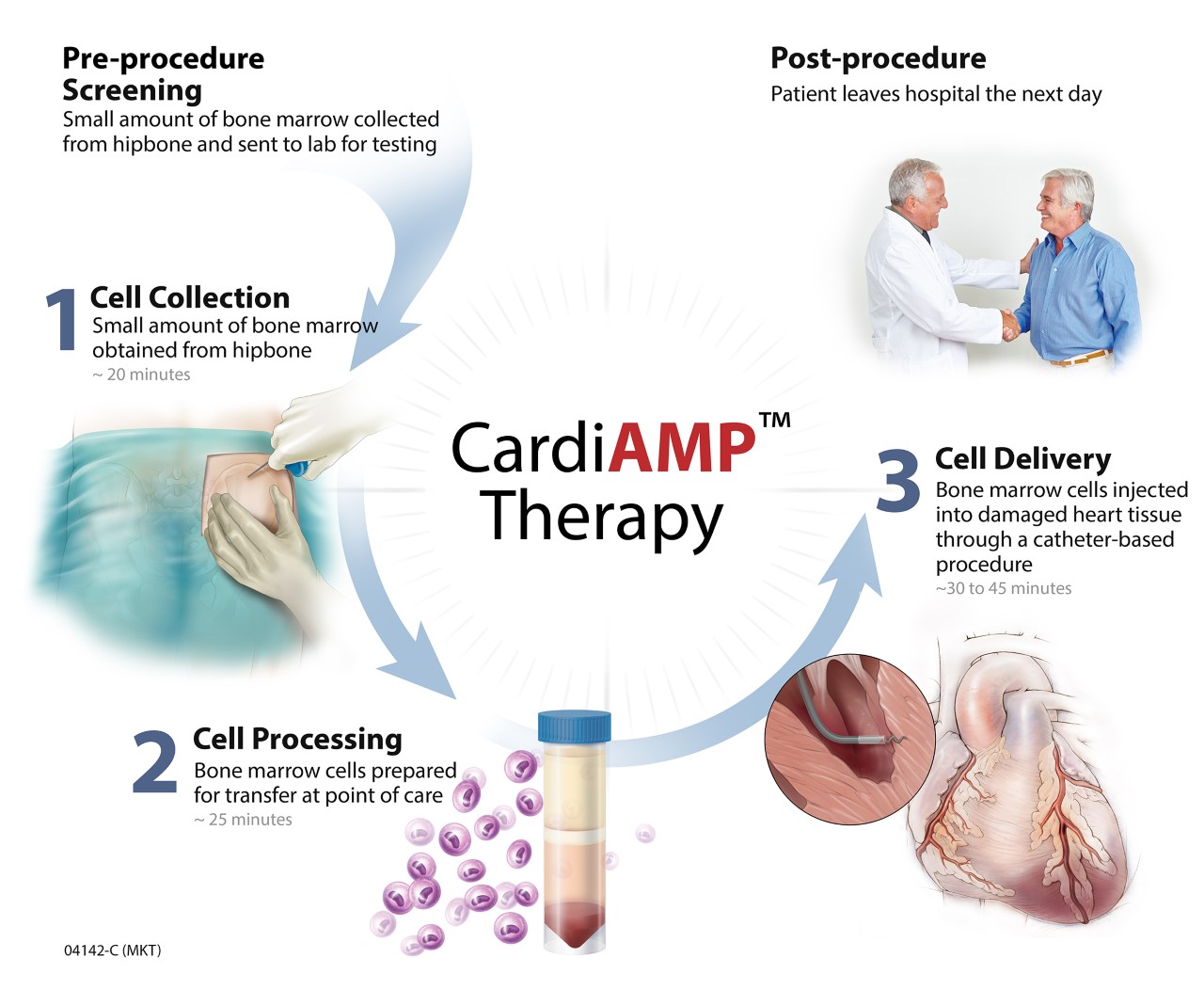 ###
About Henry Ford Health System:
Founded in 1915 by Henry Ford himself, Henry Ford Health System is a non-profit, integrated health system committed to improving people's lives through excellence in the science and art of healthcare and healing. Henry Ford Health System includes Henry Ford Medical Group, with more than 1,900 physicians and researchers practicing in more than 50 specialties at locations throughout Southeast and Central Michigan. Acute care hospitals include Henry Ford Hospital in Detroit, MI and Henry Ford Allegiance Health in Jackson, MI – both Magnet® hospitals; Henry Ford Macomb Hospital; Henry Ford West Bloomfield Hospital; and Henry Ford Wyandotte Hospital.
The largest of these is Henry Ford Hospital in Detroit, a quaternary care research and teaching hospital and Level 1 Trauma Center recognized for clinical excellence in cardiology, cardiovascular surgery, neurology, neurosurgery, and multi-organ transplants. The health system also provides comprehensive, best-in-class care for cancer at the Brigitte Harris Cancer Pavilion, and orthopedics and sports medicine at the William Clay Ford Center for Athletic Medicine – both in Detroit.
As one of the nation's leading academic medical centers, Henry Ford Health System annually trains more than 3,000 medical students, residents, and fellows in more than 50 accredited programs, and has trained nearly 40% of the state's physicians. Our dedication to education and research is supported by nearly $100 million in annual grants from the National Institutes of Health and other public and private foundations.
Henry Ford's not-for-profit health plan, Health Alliance Plan (HAP), provides health coverage for more than 540,000 people.
Henry Ford Health System employs more than 33,000 people, including more than 1,600 physicians, more than 6,600 nurses and 5,000 allied health professionals.

MEDIA CONTACT: Jeff Adkins / (586) 307-2027 / jadkins6@hfhs.org