Resources to support your cancer treatment and recovery
We provide a range of services and resources to support your physical and emotional well-being during cancer treatment and beyond. With care coordination, integrative medicine options, the opportunity to join cancer support groups and an array of additional services, we'll make sure you have the best possible support on your journey.
Questions About Support Services?
Connect with a cancer support specialist by email, by calling (313) 556-8179, or visit us in person at the Patient Resource Center on the first floor of the Brigitte Harris Cancer Pavilion in Detroit.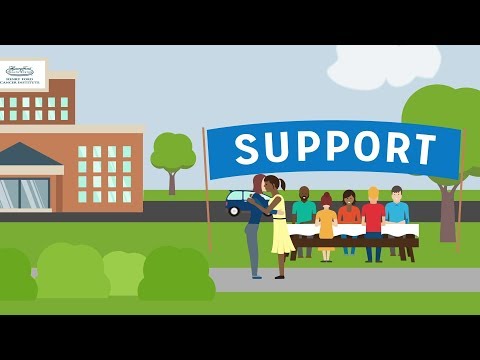 Play
Your Cancer Support Services
From diagnosis to treatment and beyond, learn more about our Cancer Support Services.
The Importance of Support
Former patients and Cancer providers open their hearts and share insights into the help needed to live a full life while dealing with cancer treatment and survivorship. Help ensure support services for all.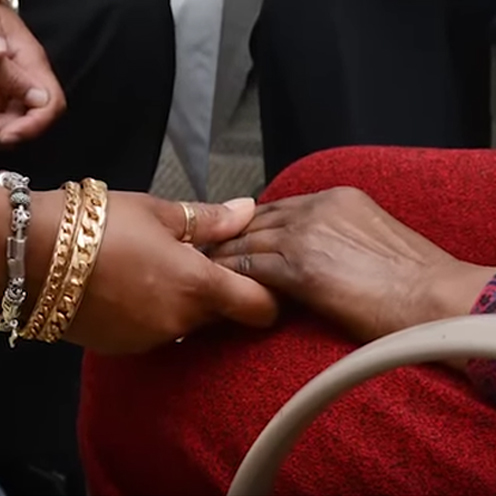 Play
Your Cancer Nurse Navigator
Henry Ford Cancer nurse navigators are registered nurses and compassionate cancer experts who will provide an exceptional experience for you and your family. They personally guide you through the cancer care journey -- from diagnosis through survivorship. They provide education about available care options, explain what to expect during future encounters, and help coordinate appointments and referrals for medical services.
Your nurse navigator will track your progress and make sure there is communication among care providers, including your primary care physician - even if they are from a different health system. When you have completed treatment, your nurse navigator will also provide survivorship planning, including transitioning you back under the care of your primary care provider.
Your Cancer Social Worker
Cancer social workers provide counseling and other services to reduce stress for you and your loved ones through all phases of your cancer. They can help you:
Access information about your diagnosis and treatments to help you better understand them
Identify which treatment options may be best for you based on your job, family, and other factors in your life
Understand insurance coverage, disability benefits, and social security benefits and how to apply for them
Locate and apply for programs that offer financial assistance
Our cancer social workers can also help guide you with:
Successful communication with your care team members
Sharing your cancer diagnosis with your children, family, friends or co-workers
Coping with emotions like sadness, anger, worry and fear
Understanding how cancer affects sex, intimacy, fertility, and feeling good about your body
Living with cancer, issues commonly experienced and resources to help you long term
Advance Directives and how they can help you guide your care

Colleen's Corner: Local and National Resources
Colleen was a young physician who battled cancer for 12 years. She believed it should be easier for patients and families facing a cancer diagnosis to find available supportive resources and services. We are working to make her belief a reality. When you see Colleen's Corner anywhere on our website, the information provided is patient and community submitted.
Cancer Genetics
Our certified genetic counselors and clinical geneticists have expertise with various hereditary tumors and cancers. We will help you understand your testing options and what your results mean for you and your family.
Learn More
Share Your Story
If you've been diagnosed with cancer tell us your story. Your story can bring strength and practical support to others.
Learn More