Here's something to be thankful for: A piece of traditional pumpkin pie contains 300-400 calories and 15 to 20 grams of fat; this delicious Heart Smart® recipe contains just a fraction of that. It's a favorite we've pulled from the archives of the original edition of the Heart Smart Cookbook, now in its third edition with more than 100,000 copies sold nationwide. It features an array of heart-healthy recipes written by registered dietitian Darlene Zimmerman, who works with patients of the Henry Ford Heart & Vascular Institute.
Using a simple graham cracker crust made with margarine (which now contains no trans fat thanks to new regulations and doesn't have the level of unhealthy saturated fat of butter) and just egg whites (versus whole eggs) lowers the fat and calorie count. The warm flavors of classic pumpkin pie still shine through, though, and no one will miss those extra calories while enjoying a slice of this yummy pie on Thanksgiving — or any day of the year.
Heart Smart Pumpkin Pie
Yield: 8 Servings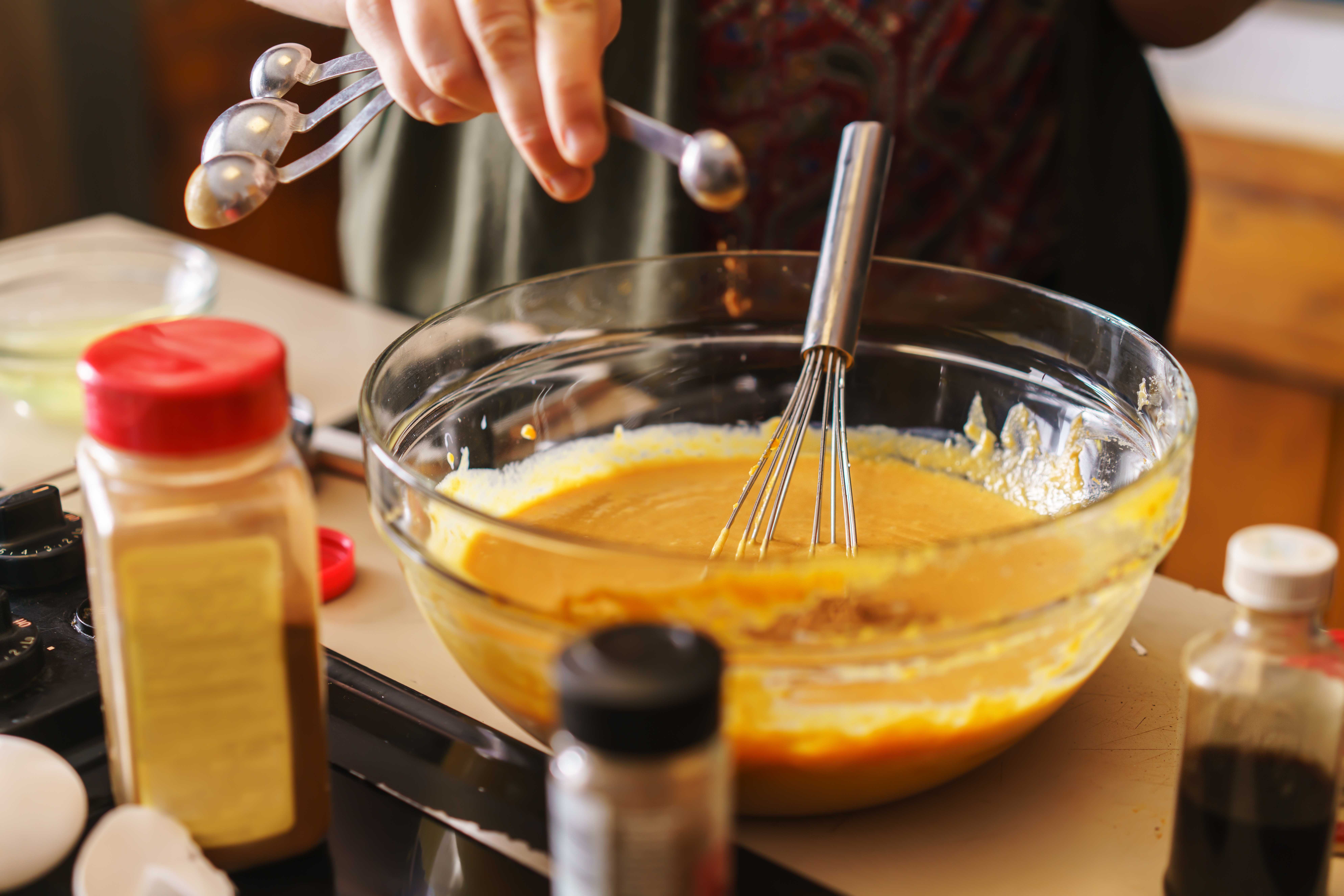 Ingredients:
Pie Filling
2/3 cup sugar
1/2 teaspoon cinnamon
1/2 teaspoon ginger
1/2 teaspoon nutmeg
1/4 teaspoon ground cloves
1 1/2 cups canned pumpkin
1 teaspoon vanilla
1 1/2 cups canned evaporated skim milk
1/2 teaspoon orange zest (optional)
3 egg whites, beaten

Graham Cracker Crust
3 Tablespoons soft margarine
3/4 cup plain graham cracker crumbs
Directions:
To make the crust, preheat the oven to 400 degrees F. Blend softened margarine with graham cracker crumbs. Press firmly and evenly into the bottom and sides of an 8- or 9-inch pie pan. Bake for 5 minutes. Cool on a cooling rack while preparing the pie filling.
Increase the oven heat to 450 degrees F. In a large mixing bowl, combine, sugar, cinnamon, ginger, nutmeg and ground cloves. Stir in pumpkin. Add vanilla, evaporated milk, orange zest (if desired) and egg whites. Mix until smooth. Pour into pie shell and bake for 10 minutes. Reduce heat to 325 degrees F and bake until a knife inserted into the filling comes out clean, about 45 minutes.
NUTRITIONAL INFORMATION PER SERVING: 187 calories; 5 g fat; 1 g saturated fat; 2 mg cholesterol; 175 mg sodium; 30 g carbohydrates; 6 g protein
---
For more ideas on healthy desserts for the holidays, like Cranberry Apple Crumble, Pumpkin Swirl Brownies, Apple Walnut Bread or Peppermint Meringue Kisses.