For years, people have turned to artificial sugar substitutes as a way of cutting down their dietary sugar intake. While the short-term effects of these artificial sweeteners might mean eating less calories or losing some weight, recent studies claim that regular consumption could be putting you at a much higher risk for a heart attack or stroke.
A study published in the journal of Nature Medicine identifies the sweetener erythritol as a possible concern for consumers. Erythritol is a sugar alcohol that is often used as a sugar replacement due to its sugar-like consistency. Most commonly, it can be found in zero-sugar drinks, snack foods and as an additive in sweeteners like Truvia and Splenda.
Erythritol's Impact On Your Body
"Erythritol is basically a type of sugar but it's one that the body does not metabolize well," says Alex Chebl, M.D., an interventional neurologist at Henry Ford Health. That means it doesn't provide any value to the body, so for the most part, it is expelled in your urine. Or so we thought.
This new study took blood samples of patients that were at high risk of heart disease and found that they had high levels of erythritol in their bloodstream. This would indicate that the higher the erythritol levels in your blood, the greater your risk of a heart attack, stroke or even death.
Researchers also claim that erythritol makes your blood clot easier. This can lead to larger and more severe blockages over time – which is especially of concern for people with pre-existing heart conditions. "This substance seems to greatly amplify that clotting effect," says Dr. Chebl. "So, instead of having a 10% clot, you can get a 90% clot."
Doc's Advice: Tread Cautiously With Erythritol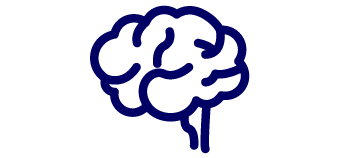 So how should we proceed with this information? According to Dr. Chebl, based on the source of this information, more research is needed before doctors can support this study. "I am very concerned, but cautiously concerned," says Dr. Chebl. More research needs to be done that supports the study and determines how erythritol causes these devastating effects.
In the meantime, Dr. Chebl notes that it is still a good idea to minimize your consumption of products containing erythritol. Stop completely if you can. When you are buying groceries, always be sure to read the labels first to identify if erythritol or other artificial sweeteners are included on the ingredient list. While products that are labeled as sugar-free or zero sugar can be enticing if you are looking to eat healthier, you could be unknowingly putting yourself at risk for greater health concerns in the future.
If you consume products containing erythritol on a regular basis, talk with your doctor to see if your cardiovascular and stroke risk should be evaluated.
---
Reviewed by Dr. Alex Chebl, a stroke and interventional neurologist and director of the Henry Ford Comprehensive Stroke Center. He sees patients at Henry Ford Hospital and Henry Ford West Bloomfield Hospital.