Sometimes pregnancy takes people by surprise. But if you're planning ahead and preparing to get pregnant, you should take the opportunity to get in your best health now.
"It's important to remember that for most healthy, young women, getting pregnant does not need to take much preparation" says Neil S. Simmerman, M.D., an obstetrician and gynecologist at Henry Ford Health. "But there are things that can improve your likelihood of conceiving and help you have a safer, healthier pregnancy."
Want to get your body ready for pregnancy? Just follow these steps: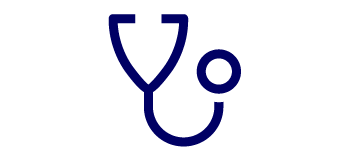 1. Stop Birth Control
You don't really need to stop using birth control — even hormonal methods like the Pill — until you are actually ready to get pregnant. "It's perfectly safe to get pregnant even a day after stopping hormonal birth control," says Dr. Simmerman. In fact, since it's completely possible to get pregnant as soon as you stop using birth control, make sure not to stop until you want to conceive.
2. Focus On Folic Acid
Prenatal vitamins aren't that different from regular multivitamins. But whatever supplement you choose, the key is to make sure it contains 400 micrograms of folic acid. That B vitamin is essential to help prevent brain and spine defects in babies. Upping your folic acid at least one month before you get pregnant (and continuing to take it until your baby is born), can help prevent these defects.
"Some prenatal vitamins also contain DHA, and there's some evidence that it can potentially help with fetal brain development," says Dr. Simmerman.
3. Stop Smoking, Drinking And Other Drugs
Cigarettes, alcohol and other recreational drugs can impact not only your health, but also your ability to get pregnant and have a healthy baby. "The sooner you stop smoking and using other drugs the better," says Dr. Simmerman. "At least three months before conceiving is ideal."
And while you don't necessarily have to forgo all alcohol while you're trying to conceive, you should as soon as you see a positive pregnancy test. "There's no amount of alcohol that's considered safe during pregnancy," says Dr. Simmerman.
4. Get Medical Conditions Under Control
Certain medical conditions — and sometimes the medications you take to control them — can impact your ability to conceive and have a healthy baby.
Diabetes, high blood pressure and thyroid disease need to be well controlled before you get pregnant. If you have any of these conditions, talk to your doctor to discuss what you need to do before trying to conceive.
Obesity can also create pregnancy complications, so, if possible, work toward a healthy weight before conceiving.
5. Consider Your Mental Health
If you're being treated for depression or anxiety, or have been in the past, talk to your doctor about your pregnancy plans. "Having a history of depression or anxiety puts you at higher risk for perinatal or postpartum depression," says Dr. Simmerman. "Most of the medications used to treat these conditions are safe to continue using during pregnancy and it's important to do so." Ask your obstetrician for guidelines about what is considered safe during pregnancy.
When To See Your Doctor
Although you can get pregnant as soon as you start trying, it's also perfectly normal for it to take a few months. However, if you've been having unprotected sex (especially around ovulation) for six to 12 months without conceiving, it's time to consult your doctor. "We take a thorough history, measure baseline hormone levels and possibly use an ultrasound to evaluate the fallopian tubes and uterus as part of an initial fertility workup," says Dr. Simmerman.
---
Reviewed by Dr. Neil Simmerman, an obstetrician and gynecologist who works as the Chief of Women's Health Services at Henry Ford West Bloomfield Hospital.