If you're like a lot of people, you shop all year – but not like you do on Black Friday. It's the one day every year shoppers map the shortest route from the store entry to the electronics section, wait in line for hours to shop places easily accessible any other day and often, seem to forget the gratitude they expressed just the day before.
In one word, Black Friday shopping is stressful. But it doesn't have to be.
Kenneth Uy, a health coach at Henry Ford Health, outlines tips to help you stay healthy and safe from illness or injury if you decide to seek out some deals on a Black Friday shopping adventure this year.
1. Have a game plan.
This might be the most common Black Friday tip — but for good reason. Your mental health is just as important as your physical health, especially on a day when you're surrounded by a crowd of people and emotions might be running high. Knowing where you want to go, what you want to buy and when you want to arrive can take a lot of the stress out of Black Friday shopping. It can also help keep you focused on what you really want to buy instead of impulse purchasing items you don't really want or need.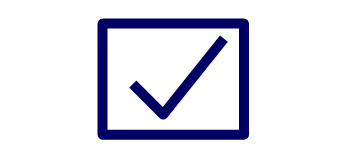 2. Bring hand sanitizer.
Close your eyes. Envision the hundreds of people swarming your favorite store, touching items, rubbing their runny nose and grabbing money from a wallet stored in a jean pocket or at the bottom of a purse. Now open. Are you a bit grossed out? Black Friday falls during cold and flu season – a time when many people are either sick or know someone who is. Carrying a small, portable hand sanitizer with you is great defense against these viruses. "Hand sanitizer is an effective way to kill germs that cause the cold or flu," Uy says. "In public places like department stores, it's important to be aware of what you – and everyone else – is touching and make sure to sanitize to protect yourself from any viruses."
3. Wear comfortable shoes.
Uncomfortable shoes can cause more than just foot pain. "Wearing shoes that don't fit your feet right can cause you to walk differently than you normally do," Uy says. "If you're walking abnormally for a long period of time, it can cause back, hip and other issues." Aside from the pain, walking around in uncomfortable shoes can negatively affect your mood, which isn't good for anyone.
4. Drink plenty of water.
While you're out shopping, it can be easy to forget to stay hydrated. But not drinking enough water throughout the day can have negative effects. "Not drinking enough water, especially if you're standing and moving around all day, can cause a variety of consequences," Uy says. "A lack of water causes dehydration, which leads to headaches, dizziness and muscle cramps." To combat this, make sure to hydrate the day before Black Friday (yes, during your Thanksgiving festivities) as well as the morning of. While you're out shopping, bring a water bottle. Many shopping centers have water fountains where you can refill throughout the day.
5. Watch the heavy lifting.
Black Friday is a great time to save big on bulky items like TVs and computers. Just keep in mind these items can be big, heavy and awkward to carry. Instead of trying to do all of the lifting yourself and risking an injury, take advantage of the resources stores provide, such as carts and designated pick up areas to take the load off of you – or you could end up paying the price for more than just a discounted TV.
6. Make smart food choices.
Bring healthy snacks and other portable food items to keep yourself fueled throughout the day – and avoid the temptation of grabbing something quick at the food court or in the drive-thru. "It's easy to get caught up in the whirlwind of an event like Black Friday that people forget to eat – and then make poor food choices when they realize how hungry they are," Uy says. "Packing foods like apples, sandwiches and nuts are sturdy enough to be tossed in your bag and provide the nutrition to keep you going – and full."
If all else fails, there are plenty of great deals online, so you can always shop from the comfort of your home!
---
Reviewed by Kenneth Uy, a health coach and tobacco treatment specialists at Henry Ford Health.