Have you needed help making a healthy, budget-friendly meal at the end of a busy day? On those nights, it's tempting to save time by ordering takeout or heading to a restaurant. Over time, though, this approach can impact your health and wallet.
Restaurant meals cost about 300% more than purchasing and preparing the same food at home. Large restaurant portions often contain extra salt and fat, add calories and are short on vital nutrients.
The good news is that you can adopt strategies to help you plan, purchase and prepare money-saving, healthy meals. Get started with these steps: make a weekly meal plan, adopt a grocery store strategy and create healthy meals at home.
Make A Weekly Meal Plan
Plan for the week with these steps:
Create a weekly menu: Choose your meals (don't forget to include some family favorites). Create nightly menus featuring vegetables, fruits, lean proteins, dairy and whole grains. If you have picky eaters, try these tips for adding fruits and vegetables to your meal plan.
Take a food inventory: Check your kitchen to identify foods you want to use up, such as fresh produce or other items nearing expiration. Scout your refrigerator, freezer and pantry to avoid buying ingredients you already have on hand.
Look for grocery discounts and meal suggestions: Check your newspaper or the Shop Simple with MyPlate app or website for sales in your area and recipe ideas.
Make a shopping list: Include ingredients for meals as well as foods on sale that you can cook in bulk for future meals.
Adopt A Grocery Store Strategy
Eat before you head out to food shop. If you're not hungry, you'll be less likely to add unhealthy items to your cart or deviate from your list and budget. Shopping alone can also help you stick to your grocery list.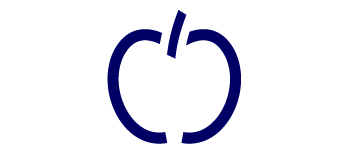 Try these strategies when grocery shopping to stay on budget and gather ingredients for healthy meals:
Buy ingredients for snacks: There are a variety of healthy snacks to satisfy every craving. Skip the prepackaged chips with added salt and fat. Instead, enjoy apple slices with peanut butter or homemade trail mix popcorn bars.
Check unit pricing: Compare products by examining the unit price of each item. For example, a larger bag of brown rice may be less expensive per ounce than a smaller one.
Freeze eggs for future use: Stock up on eggs when they are on sale and freeze extras by cracking and storing them in ice cube trays. Thaw them in the refrigerator and add them to your favorite recipe.
Limit beverage purchases: Save money and unwanted calories by skipping soda and fruit juices with added sugar. Instead, choose low-fat milk products containing calcium, vitamin D and other essential nutrients and water.
Save money with frozen and canned produce: Stretch your budget by purchasing frozen or canned fruits and vegetables, which are less expensive than fresh and have a longer shelf-life. Avoid products made with added sugar and salt.
Substitute dry milk for dairy products: Try nonfat dry milk, which is less expensive and has a longer shelf life than milk. Dry milk is milk with the water removed. It offers all the nutrients found in milk, including calcium, protein, potassium, riboflavin and vitamins A, D, E, K and B12. Use it in your cooked cereals, smoothies, muffin recipes, mashed potatoes or any other recipes that require milk.
Try generic or store brands: These brands are less expensive and often similar in taste to brand name products.
Create Healthy Meals At Home
Follow these tips for making healthy meals while saving money and reducing food waste.
Swap ingredients to add nutrients: Choose recipes that help you stretch your dollars. For example, mushroom meatloaf replaces half of the meat, a more costly ingredient, with nutrient-rich, lower-cost vegetables.
Double your recipe: Save time by making extra food when you cook. Double your recipes and freeze leftovers for a future meal.
Eliminate food waste: Practice food upcycling by repurposing food you may otherwise have thrown in the trash. Save fresh herb stems and cheese rinds to flavor soups, or add fruit peels to the compost bin. This practice improves the environment and reduces food waste.
Set aside time for food prep: Take time on the weekend to prepare ingredients in advance, saving time when you cook daily meals.
Store food properly: Enjoy your produce by washing and storing it safely. Avoid food spoilage by preparing fresh fruits and vegetables early in the week. Let hot food reach room temperature before storing it in the refrigerator or freezer.
While it takes time for these strategies to become a habit, your efforts will pay off. You'll eat more nutritious, well-balanced meals while making your food budget go further.
---
Bethany Thayer, MS, RDN, is the director of the Henry Ford Center for Health Promotion and Disease Prevention. Learn more about Bethany.