People who smoke tobacco aren't just more likely to develop lung cancer—they're also more likely to have poorer outcomes of lung cancer than non-smokers who develop lung cancer, according to a recent study.
The study, which Henry Ford Health participated in, found that people actively smoking at the time of diagnosis have the worst outcomes of lung cancer. People who quit smoking prior to diagnosis have better outcomes and never-smokers have the best outcomes. This is true even though lung cancer screening—which allows for cancer to be caught at an early, treatable stage—is not recommended for never-smokers.
"Never-smokers may have better lung cancer outcomes partly because they are generally healthier," says Christine Neslund-Dudas, Ph.D., an associate research scientist at Henry Ford Health who contributed to the study. "They're able to fight cancer and tolerate treatment better than heavy smokers.
"While we've known active smoking is related to poor outcomes of lung and other cancers, we wanted to look into this further because there's been a rising number of never-smokers who are developing lung cancer. In particular, Asian females have been shown to be at risk due to high-temperature cooking—habitually inhaling fumes from stir frying in a wok over high heat."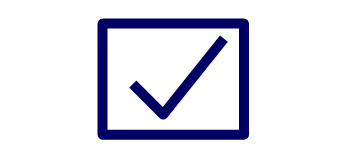 Lung cancer screening consists of a yearly, low-dose CT scan. To qualify, you have to be at least age 50—and not older than age 80—and you have to have smoked at least a 20-pack-year. That means you've smoked a pack a day for 20 years, or any combination of packs multiplied by years of smoking that reaches 20 or more years. If you've quit, it has to have been less than 15 years ago.
But there may be cancer screening options for low-risk people in the future. New multi-cancer early detection blood tests are in development—some of which can detect as many as 50 cancers from a single blood draw. "These blood tests may reduce the cost of screening the large number of low-risk people that would be required to detect one cancer," says Dr. Neslund-Dudas.
According to the study, other factors that may be linked to lung cancer outcome include:
Weight. Being a bit heavier was associated with higher survival. "With lung cancer, you often start losing weight by the time of diagnosis," says Dr. Neslund-Dudas. "So if you start off a little heavier, you may do better."
Race. Black people were found to have increased survival compared to white people, which is a finding that differs from other studies that have shown Black men have worse lung cancer outcomes than white men. "We used data from health systems, so everyone in the study received treatment," says Dr. Neslund-Dudas. "Part of the reason Black people have worse outcomes for lung and other cancers is due to disparities in access to care. So our finding might not be applicable to the general population."
Age and health. Older age was related to worsened outcomes, along with having comorbidities, or underlying health issues.
Sex. Being female was related to better survival.
Aside from these additional factors, however, the take home message is to stop smoking. "It's worth it to quit no matter how long you've been smoking, since former smokers have better lung cancer outcomes than current smokers," says Dr. Neslund-Dudas.
---
Reviewed by Christine Neslund-Dudas, Ph.D., an associate research scientist at Henry Ford Health.