Henry Ford Health Hospitals Earn Full Reaccreditation from National Accreditation Program for Breast Centers
August 31, 2023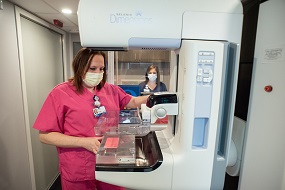 DETROIT – All five of Henry Ford Health's acute care hospitals have earned a full three-year reaccreditation by the National Accreditation Program for Breast Centers (NAPBC), a quality program administered by the American College of Surgeons. With Henry Ford Hospital Detroit, Henry Ford Jackson Hospital, Henry Ford Macomb Hospital, Henry Ford West Bloomfield Hospital and Henry Ford Wyandotte Hospital earning full reaccreditation, Henry Ford has the highest number of Commission on Cancer and NAPBC-accredited hospitals of any health system in Michigan.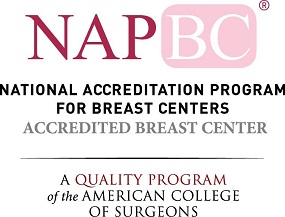 "The NAPBC accreditation is reflective of our unwavering commitment to providing the highest-quality evaluation and treatment for patients with breast disease," says Jessica Bensenhaver, M.D., director of the Breast Cancer Program at Henry Ford Cancer. "Our team's dedication to providing compassionate and individualized care is an essential part of helping our patients achieve better health outcomes. By continuing to advance breast cancer research, we are pushing the boundaries of medicine and helping to create a brighter future for patients everywhere."
To achieve voluntary NAPBC accreditation, a breast center demonstrates compliance with the NAPBC standards that address a center's leadership, clinical services, research, community outreach, professional education and quality improvement for patients. Accreditation by the NAPBC is bestowed only upon centers that voluntarily undergo a rigorous evaluation process and review of their performance.
Receiving care at one of Henry Ford's NAPBC-accredited centers ensures that a patient will have access to:
Comprehensive care, including a full range of state-of-the-art services.
A multidisciplinary team approach to coordinate the best treatment options available.
Information about ongoing clinical trials and new treatment options.
The NAPBC is a consortium of professional organizations dedicated to improving the quality of care for and monitoring outcomes of patients with diseases of the breast.
To learn more about breast cancer care at Henry Ford Health, visit henryford.com/BreastCancer.
###
MEDIA CONTACT: mediarelations@hfhs.org