A woman's heart and cardiovascular system undergo many changes during pregnancy to support a growing baby. For women with congenital heart disease or other heart conditions, these changes can lead to additional complications. Seeking specialized care is essential for a safe and healthy pregnancy.
"There are many steps your cardiologist and obstetrician can take to optimize your health before, during and after pregnancy. Your care team can recommend lifestyle habits to help you stay healthy and explain symptoms that signal when you need medical care," says Henry Ford cardiologist Ryhm Radjef, M.D.
How Pregnancy Affects The Heart
"During pregnancy, your cardiovascular system undergoes a transition similar to when a two-lane road becomes a four-lane highway," says Dr. Radjef. These changes occur in all pregnancies to support both mother and baby:
Blood volume increases by 50% to provide nutrients and oxygen to the baby through the placenta, an organ that attaches the umbilical cord to the uterus.
Heart rate increases by 15% to 20% to help pump more blood through the body.
Blood vessels expand to ease blood flow throughout the body.
Heart muscle expands to accommodate the above changes.
Your pregnancy risks depend on the type of condition affecting your heart. "Think of your heart as if it were a house. Heart disease can affect the walls and pump (heart muscle), doors (heart valves), pipes (blood vessels) and electricity (the heart's electrical system)," says Dr. Radjef. "All of these conditions plus the demands that pregnancy places on your heart require careful management to ensure a healthy pregnancy."
How Cardio-Obstetrics Care Supports A Healthy Pregnancy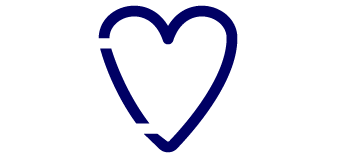 "With comprehensive care and monitoring, most women with heart conditions can safely have children," says Dr. Radjef. Cardio-obstetrics combines the expertise of cardiologists, obstetricians and maternal fetal medicine specialists to care for the health of mom and baby before, during and after pregnancy.
Pre-pregnancy visit: What to expect
If you have a heart condition and plan to have a family, consider seeing a cardiologist for preconception counseling. During a preconception visit, a cardiologist will:
Ask questions about your medical history and medications
Perform a physical exam
Assess heart function with cardiac testing, such as an electrocardiogram (ECG), stress test or computerized tomography (CT) scan
Discuss medication changes or procedures that may improve your heart health before pregnancy
Cardio-obstetrics care during pregnancy
If you have a pre-existing heart condition, you should continue to be seen by your cardiologist during pregnancy. You should also see a maternal-fetal medicine specialist, an expert in high-risk pregnancy. These specialists can provide care to prevent complications and treat them if they occur. This care may include:
More frequent doctor appointments
Blood and urine tests
Remote daily blood pressure monitoring
Ongoing communication with your physician and care team
You can also talk with your care team about a birth plan to ensure a safe and healthy delivery. This discussion may include:
Estimating a delivery date
Deciding on a birth method (vaginal or C-section)
Identifying additional services you'll need during delivery such as anesthesia or intensive care support
Cardio-obstetrics care after delivery
Specialized heart care shouldn't stop when the baby is born. "During the three months after delivery, women with heart conditions or those who experienced pregnancy-related hypertension (high blood pressure) are at risk for further complications. Follow-up care during this time allows us to identify and treat conditions affecting the heart or other organs," says Dr. Radjef.
In addition, up to 30% of women experience certain pregnancy-related complications that increase the risk for heart disease in the future. These conditions include:
Hypertensive (high blood pressure) disorders such as chronic hypertension, preeclampsia and eclampsia
Gestational diabetes
Preterm labor (before 32 weeks)
Low birthweight for infants (less than 5 pounds, 8 ounces)
Dr. Radjef recommends seeing your primary care physician every two years to monitor your heart health if you experienced these conditions in pregnancy. Follow-up care can include:
Reassessment of heart health, including testing where appropriate
Medication adjustments
Blood pressure monitoring
Blood and urine tests
Contraception planning
Steps to manage future heart disease risks
Be Proactive To Improve Heart Health
"While you can't change your biology or genetics, you can manage other risk factors that affect heart health," says Dr. Radjef. She suggests these strategies to improve heart health before, during and after pregnancy:
"It's also important to recognize heart disease symptoms that signal you need medical care," says Dr. Radjef. While women and men experience some similar symptoms (chest pain and shortness of breath), women also experience specific heart disease signs, including:
Abdominal (belly) pain or discomfort
Fatigue or dizziness
Headache
Irregular or rapid heart rate
Leg swelling
Sweating
"Pregnant women may experience mild forms of these symptoms. However, if they occur suddenly, especially during exercise or other types of exertion, don't ignore them. See your doctor right away to protect yourself and your baby," says Dr. Radjef.
---
Reviewed by Dr. Ryhm Radjef, Director for the Women's Heart Center and Cardio-Obstetric Program at Henry Ford Health.