2018 Henry Ford Health Report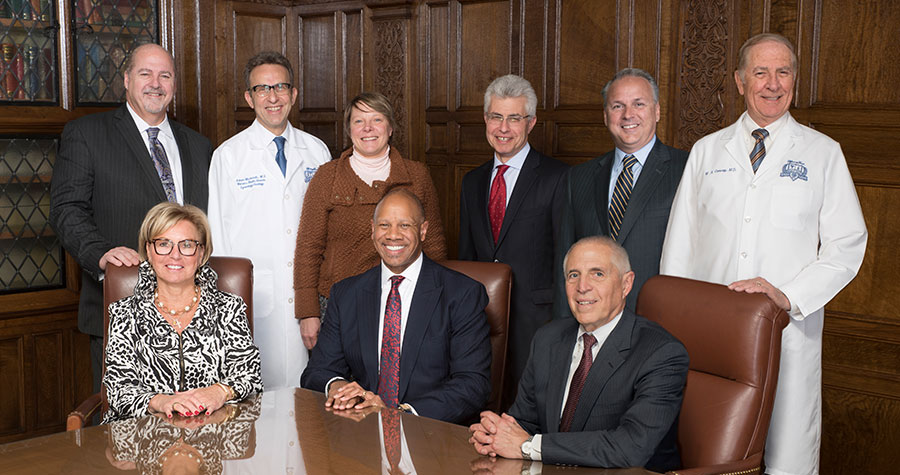 Dear Colleagues and Friends:
The healthcare industry continues to change rapidly – a powerful convergence of rising consumerism, clinical innovations, digital advancements, healthcare reform, and an aging population. At Henry Ford, our aim is not to simply keep up with the world around us, but rather, to lead change by strengthening our commitment to innovation, listening to our customers, and transforming ourselves to meet their needs with agility and efficiency.
2018 was a year of great advancements – real, quantifiable changes to improve the lives of those we serve right here in Michigan. We expanded our physical boundaries, but also our virtual ones, announcing new medical centers and digital capabilities designed to bring care closer to home for many of our patients and members, and their families. A record amount of funding helped us launch or continue critical medical and public health sciences research. We designed and built innovative partnerships to offer unique access and control costs.
As we plan for the future, our vision continues to be clear: We will be the trusted partner in health, leading the nation in superior care and value. As you review this year's System Report, we invite you to celebrate with us as we highlight some of the efforts our 32,000+ team members have made, in partnership with our patients, members, and our community – to move us toward our True North.
Sincerely,
Sandra E. Pierce
Chair, Board of Directors
Henry Ford Health

Wright Lassiter III
President & Chief Executive Officer
Henry Ford Health