Generous gifts fuel the System's mission, enabling Henry Ford to expand research, technology, patient care services and community impact programs. Every gift demonstrates the compassion, commitment and confidence of donors, and their passion for improving the lives and health of others. Highlights include:
---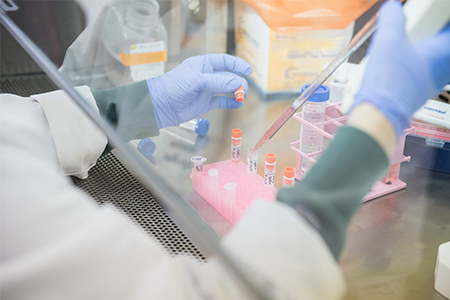 Anonymous $20 Million Gift Establishes Henry Ford Pancreatic Cancer Center
Researchers developing early detection tools for pancreatic cancer are now backed by best-in-class research collaboration, thanks to a $20 million anonymous gift to establish the Henry Ford Pancreatic Cancer Center. Henry Ford will partner with leading organizations worldwide to develop effective diagnostic testing tools to improve the pancreatic cancer survival rate, which is currently only eight percent five years after diagnosis.
---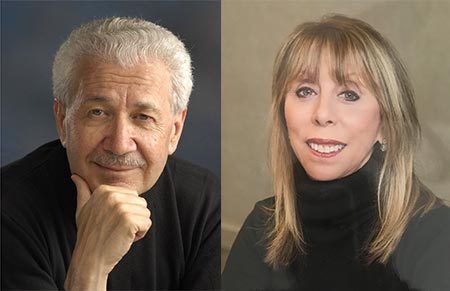 The David DiChiera Music Therapy Program at Henry Ford Cancer was created in honor of the maestro, above left, who recognized the healing benefit of music. Joanne Danto, above right, and her family established the program in honor of their friend.
Danto Family Gift Honors a Beloved Detroit Musical Leader through the Healing Arts
Music is more than just entertainment—it can promote healing, too, as David DiChiera, founder and longtime director of the Michigan Opera Theatre, knew.In honor of David, who passed away from pancreatic cancer in 2018, Joanne Danto, along with her family through the Marvin & Betty Danto Foundation, established the David DiChiera Music Therapy Program at Henry Ford Cancer. Joanne Danto, along with her family through the Marvin & Betty Danto Foundation, established the David DiChiera Music Therapy Program at the Henry Ford Cancer Institute. The program will support innovative music therapy initiatives for cancer patients, which have proven benefits for managing pain, reducing anxiety and depression and improving recovery. Not only will the Danto gift celebrate the life of a beloved Detroit musician and patron of the arts, it will also ensure that cancer patients have access to therapies that better position them mentally and physically for their fight ahead.
---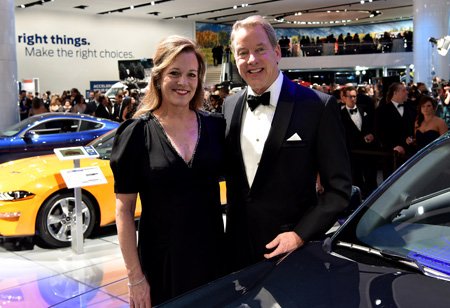 Bill and Lisa Ford Bolster the Fight against Skin Cancer at Henry Ford Health
Skin cancer is on the rise, but thanks to the generosity of Bill and Lisa Ford, there is new hope for patients in Michigan—and beyond. Building on the foundational legacy of the Ford Family, Bill and Lisa Ford recently donated $1.5 million to support a new Henry Ford Center for Cutaneous Oncology, which will combine world-class patient care with rigorous medical education and groundbreaking research to improve the lives and health outcomes of those experiencing dermatologic cancers. Bill and Lisa's gift will ensure that Henry Ford is on the leading edge of skin cancer detection, treatment and prevention, so that patients can move on to what matters most—living life.
---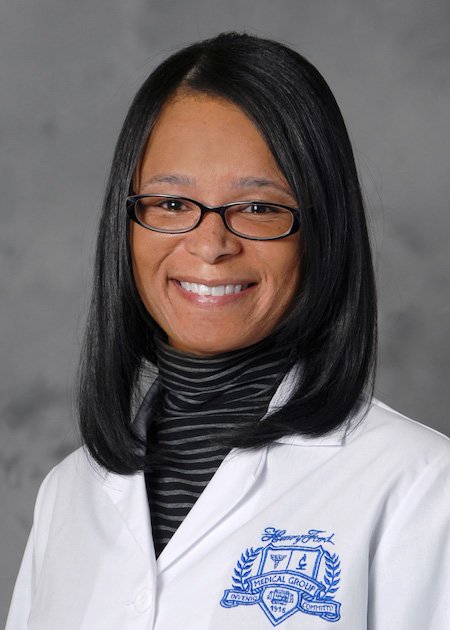 Doctor's Cancer Battle Provides Hope for Patients in Need
During her time as a senior staff physician in the Department of Internal Medicine at Henry Ford, Lynette Davenport, M.D., developed a reputation for care that demonstrated passion for her patients and community. In 2013, Dr. Davenport lost her battle to cancer, which motivated her parents, Linda Forte and Tyrone Davenport to honor Dr. Davenport's legacy. The couple supported Game On Cancer with a $50,000 gift, and Forte encouraged her former colleagues at Comerica Bank to start their own Game On Cancer team in memory of Dr. Davenport. Last year, the Comerica Cares Team raised more than $10,000 for cancer research and patients in need. Together these acts of generosity ensure new families will benefit from Dr. Davenport's compassionate legacy and find hope through treatment, research and recovery.