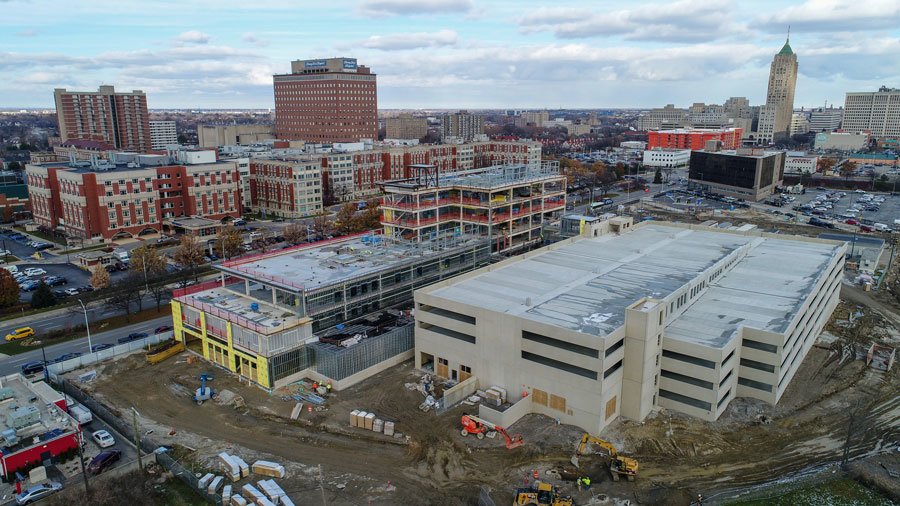 System Growth Magnifies the Henry Ford Vision
Henry Ford Health's vision is to be the trusted partner in health, leading the nation in superior care and value. A key part of that vision is growth and expansion through construction, virtual care, and hospital-to-hospital patient transfers. By developing its clinical care options, Henry Ford strives to bring patients the most advanced treatment available, coupled with services and delivery options that increase convenience and value.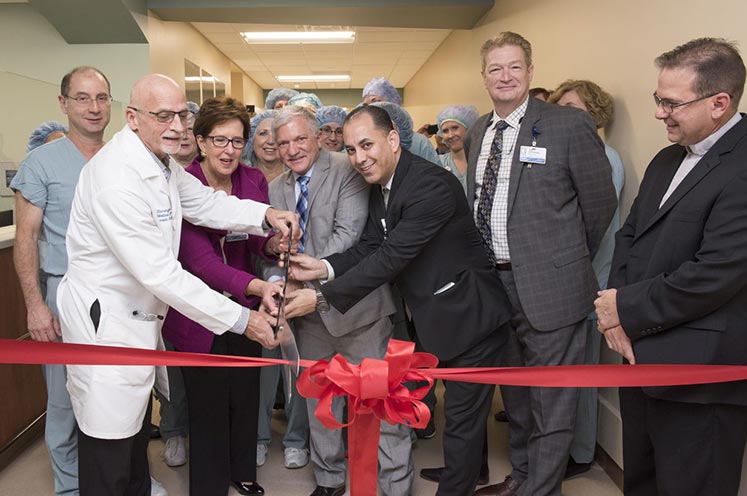 Construction Completed
Henry Ford officially completed these significant construction and renovation projects in 2018.
Construction in Process
Two major construction projects are changing the landscape in Detroit.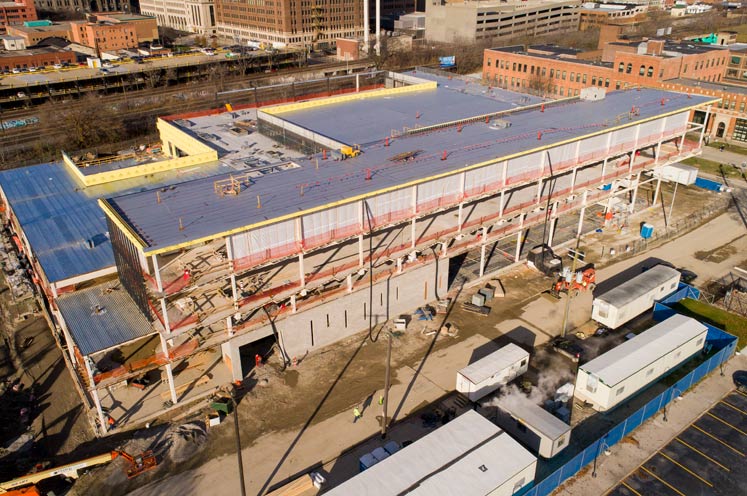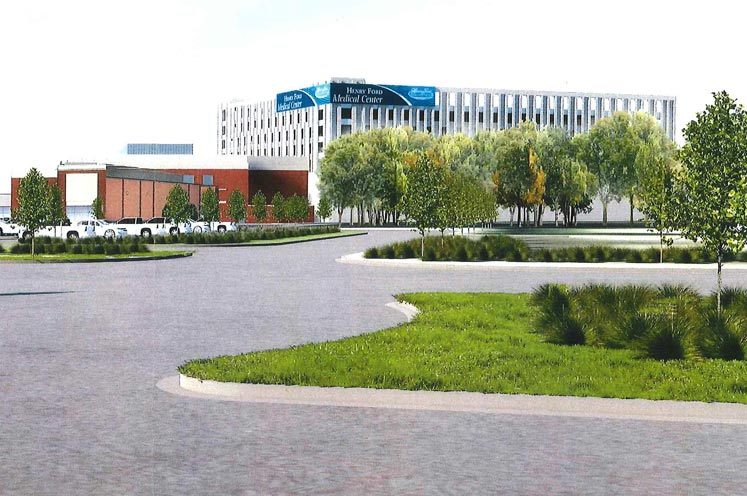 Construction Announced
These exciting construction projects were announced in 2018 and are already underway.
Henry Ford Leads the Nation with these 2018 'Firsts'
Henry Ford often leads southeast Michigan, the state, the country, and the world in developing and performing groundbreaking procedures, and in harnessing the benefits of technological advances. In 2018, Henry Ford's "firsts" included:
---
---
---
---
---
Non-surgical Mitral Valve Repair
On May 31, 2018, Henry Ford became the first in Michigan to perform Cardioband, a non-surgical procedure to repair a leaky mitral heart valve. One of 17 U.S. clinical trial sites for the catheter-based procedure, and the only site in Michigan, Cardioband offers patients an alternative to open-chest surgery. Learn More
---
Enhancing Precision through Robotics and Navigation
Henry Ford Allegiance Health was the first hospital in Michigan to offer the ExcelciusGPSTM surgical system. The GPS 3-D guidance system is designed to improve accuracy and optimize patient care by combining robotics with navigation. This advanced technology allows neurosurgeons to precisely place screws and implants in the spine while seeing exactly where to place their instruments in real time. Learn More
---
First in U.S. to Offer New Angina Treatment
Cardiologists at Henry Ford Hospital performed the first Neovasc Reducer implantation in the United States to treat angina (chest pain). Surgeons placed a stainless steel, hourglass-shaped mesh inside the heart through a catheter. The device creates a backflow of pressure into the heart, which pushes blood into areas that need additional oxygenation. Prior to the procedure, the patient reported only being able to walk two blocks before having chest pain. Following the procedure, he could walk several miles without any symptoms, and rarely experienced any chest discomfort. Learn More
---
LGBTQ Equality Leader
For the first time, four Henry Ford Health hospitals – Henry Ford, Henry Ford Macomb, Henry Ford West Bloomfield and Henry Ford Wyandotte – scored 100 percent on the Healthcare Equality Index survey, earning the LGBTQ Healthcare Equality Leader designation. Learn More