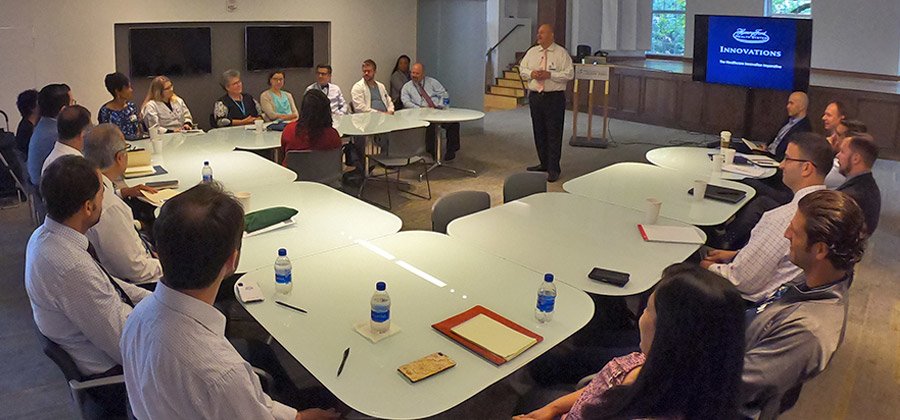 Henry Ford Innovations is the flagship of Henry Ford Health's commitment to innovation. By providing physicians and staff with world-class resources, Henry Ford Innovations is turning great ideas into transformative products, engineering the future of healthcare.
The team also develops and commercializes Henry Ford's intellectual assets and licenses them globally in support of new products, devices, therapies and hospitals. In its sixth year, the multi-disciplinary innovation team has processed 375 invention disclosures, applied for 95 patent applications with 18 granted, and executed 28 license agreements representing $359 million in future revenue. In 2018 alone, it launched two spin-off companies.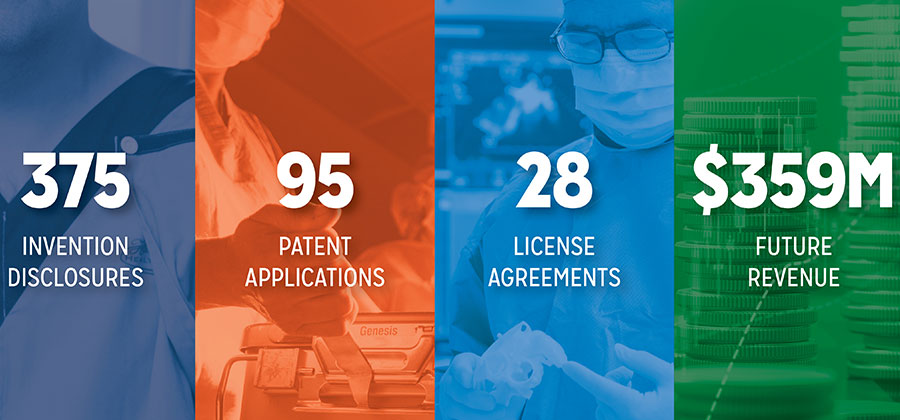 Global Technology Development Creates Opportunities
The Global Technology Development Program, part of Henry Ford Innovations, primarily operates in Israel and is home to some of the world's most advanced technological solutions. Several co-development relationships were launched with promising early-stage companies including Healthymize, a company using voice recognition and artificial intelligence for early detection of voice-affecting diseases such as COPD and asthma. Learn More
---
Spin-Off Companies Offer Promising New Technology
In 2018, Henry Ford Innovations successfully created two spin-off companies:

NeurExo Sciences
Henry Ford has entered into a deal with Neurotrauma Sciences, a privately-held medical company to create NeurExo Sciences, a new company. Neurotrauma Sciences has agreed to fund NeurExo Sciences with $5 million in capital and serve as the commercial collaborator to Henry Ford to further develop exosome technology to treat debilitating neurological conditions that may include multiple sclerosis, Parkinson's and Alzheimer's disease. This transaction will provide Henry Ford with equity in NeurExo and future royalties, as well as a $2 million commitment in sponsored research agreements. Learn More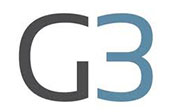 G3 Pharmaceuticals
This cardiovascular disease-focused new enterprise will develop and commercialize galectin-3 inhibitors for the treatment of diastolic heart failure. The novel treatment in development holds the promise to treat what is currently the largest form of heart failure (and death) globally with a simple, fruit pectin-derived oral pill. Learn More
---
License Agreements
In 2018, Henry Ford Innovations executed three license agreements including:
Dromos Pharmacy Software
In the pilot stage, the Dromos specialty pharma tool streamlines clinical activities from securing prior authorizations and supplementary funding to simplifying processes for prescription drug delivery, refill, and counseling support. In use today at Henry Ford Health and select national partners, Dromos has reduced the time a patient waits for approval of therapy – a time of great anxiety – from more than 10 days to less than 48 hours. Learn More
Retinal Detachment Ring Test
Henry Ford Innovations executed a license agreement with Precision Vision for the commercial development, marketing, use and sale of the Retinal Detachment Ring Test. The test could be used as a home monitoring device for patients at risk for retinal detachment or in general patient care settings. Retinal detachment is a potentially blinding disease, and early diagnosis and management are critical for visual recovery.