Innovation includes thinking of new ways to solve challenges, from group care and social media messaging that helps mothers carry their infants to full term, to multi-faceted diabetes management approaches that realize significant results.
---
Group Prenatal Model of Care Offers Hope for
Mothers-to-Be
Grant funding received in 2018 enabled the Women Inspired Neighborhood Network: Detroit (WIN Network) to expand the enhanced group prenatal model of care. Offered at Henry Ford Medical Center – New Center One (Detroit) since 2016, it has been expanded to the Henry Ford Medical Center – Ford Road in Dearborn. In a group setting, pregnant women team up with Certified Nurse Midwives and Community Health Workers who coordinate and deliver prenatal care and help with housing, transportation, food and other barriers to care.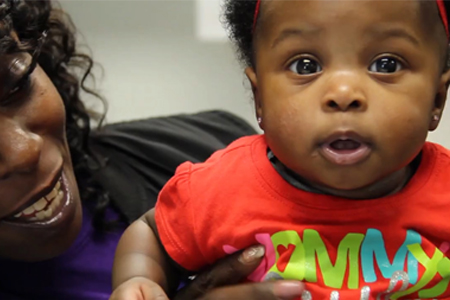 In 2018, there were no preventable infant deaths among WIN Network group prenatal care participants; average gestational age was 38.5 weeks (full term is 39 weeks). Before joining the WIN Network: Detroit group prenatal care program, April had never carried a pregnancy to full term. She says the care, resources and support she received are why this pregnancy was different. "I know and truly believe it had a lot to do with the group prenatal care program," she says. "We talked about everything that's going on with our pregnancies. The Community Health Worker helped me out with a lot of things, they had a lot of different resources for me and my family." Baby Ava was delivered full term, and is growing and doing well. Learn More
WIN Network: Detroit
Innovations Improve Infant Health
---
Breastfeeding initiation rate
32.9% City of Detroit *
94% WIN Network
Healthy birthweight infants
86% City of Detroit *
92.5% WIN Network
Full-term births
86% City of Detroit 2017 *
97% WIN Network
C-section births
32% City of Detroit 2017 *
21% WIN Network
* Michigan Department of Health and Human Services Vital Statistics
---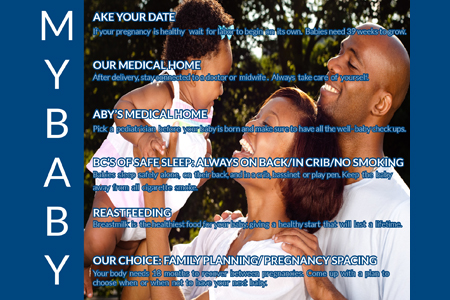 M.Y. B.A.B.Y Messages Reach Thousands
In partnership with the Great Start Collaborative of Wayne County and Detroit Institute for Equity in Birth Outcomes (DIEBO), Henry Ford's WIN Network: Detroit launched the first-ever shared messaging campaign in the Detroit area. In 2018, the "M.Y. B.A.B.Y.: Born Ready" effort involved coordinating the dissemination of 54 messages through 16 organizations using social media. Through five key perinatal messages, parents gained information to promote a healthy birth and infancy. On WIN Network's Facebook and Twitter accounts alone, the messages were seen more than 27,000 times.
---
Making an Impact on Diabetes Management
Diabetes Care Connection Services is a multi-faceted program offered at several Henry Ford Medical Center locations. Through emphasis on lifestyle modification and education, patients learn to manage diabetes and lower their A1C. Three distinct programs are offered: Diabetes Self-Management Education and Support, Medical Nutrition Therapy and Diabetes in Active Control. In 2018, all of these programs made a significant impact on patient A1C percentages. Learn More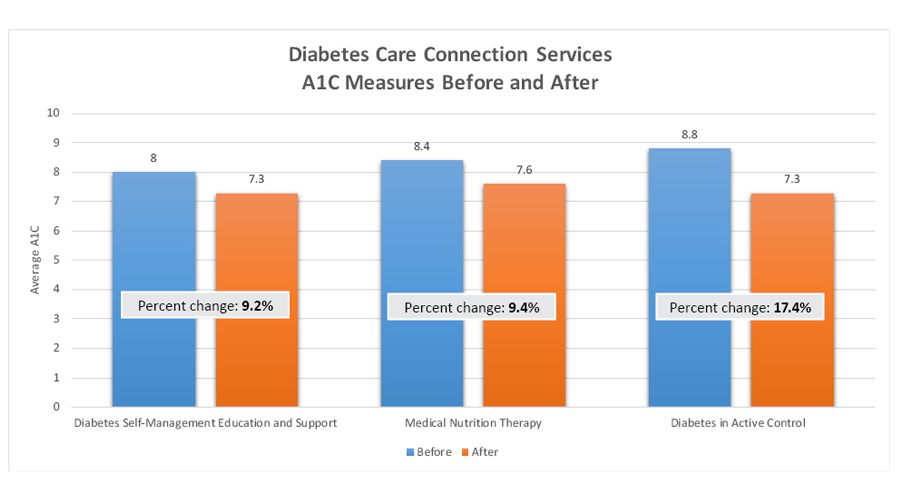 ---
Henry Ford Allegiance Health Celebrates 100th Anniversary
2018 marked Henry Ford Allegiance Health's centennial anniversary. Special events held throughout the year celebrated the generations of community families served and advancements in care yet to come.