'All of Us' Celebrates the Official Launch and Goes On the Road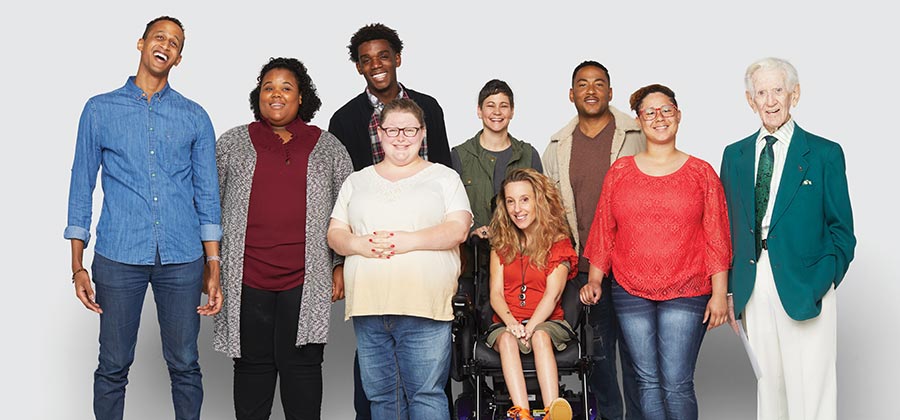 Possibly the most important research initiative in 25 years, the All of Us research program officially launched May 6, 2018. All of Us is a research program from the National Institutes of Health (NIH) to advance precision medicine. As one of 10 All of Us research program sites, Henry Ford will strive to recruit 30,000 people to help meet the NIH's national goal of one million participants. Precision medicine is health care that is based on the individual, taking into account where a person lives, what they do, and their family history. The goal is to discover the best ways people can stay healthy, and if a person becomes sick, provide information leading to the best possible treatment.
---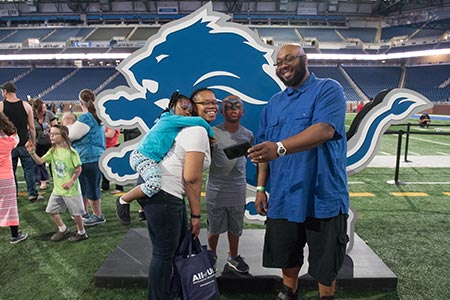 The official launch of All of Us was held at Ford Field. The afternoon included enrollment stations, tours of the Detroit Lions locker room, and basketball and football clinics hosted by team coaching staffs.
---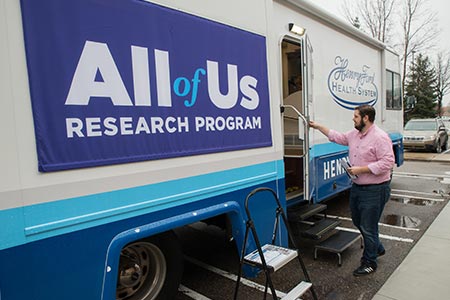 The All of Us mobile unit was acquired in 2018 and took research and enrollment on the road, even appearing at four "pop-up" events. It will continue to travel to community events, where participants can fully enroll and become part of the All of Us research initiative.
---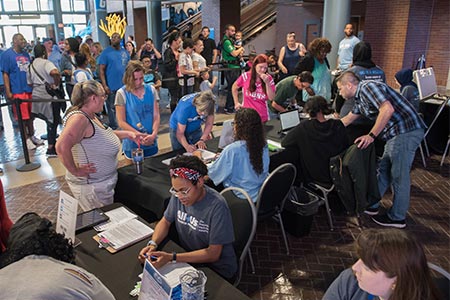 Nationally, All of Us gained 83,045 participants in 2018, and 2,631 of them were through Henry Ford Health. Four enrollment sites were added, for a total of eight Henry Ford locations where individuals can become part of the research program. Learn More or Join All of Us