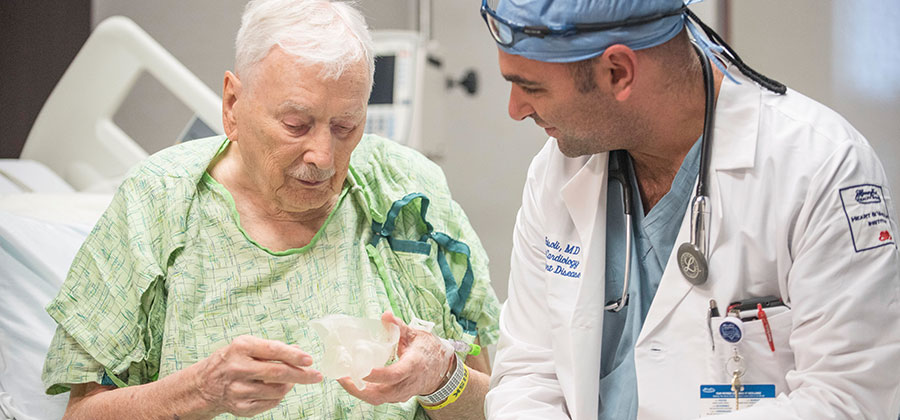 Did you know Henry Ford Health is working with automakers as they develop autonomous vehicle technology, spearheading international initiatives for the development of hospitals in India and Saudi Arabia, and creating two spin-off companies? WOW is right!
Henry Ford's mission aims to improve people's lives through excellence in the science and art of health care and healing. The Henry Ford team's innovative spirit means these and other new, exciting advances always are underway.
---
3D Models Make Surgeries Safer
In 2018, 225 patients across six specialties benefited from pre-procedure surgical planning using anatomical 3D printing and modeling. 3D technology enables surgeons to perform procedures such as valve replacements in less time and make surgeries safer for patients. Learn More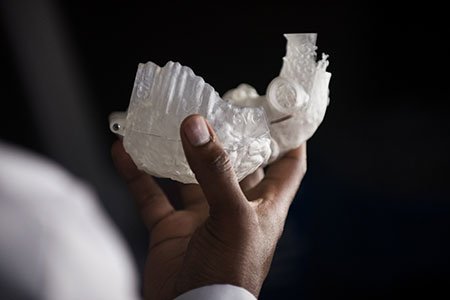 Florida Resident Back to 'Full Steam' after 3D Assisted Heart Surgery
Paul Yackey traveled from Naples, Fla., to Henry Ford for a transcatheter mitral valve replacement, which was performed with the assistance of 3D imaging, 3D printing, and a patented mitral planning protocol that was developed at Henry Ford Hospital. "The minute I got out of the hospital, I was back to full steam. It went perfect. My whole experience was extremely excellent. It couldn't have been any better," he said. "It was just like minor surgery." Today, Yackey, father of four with four grandchildren, is back to walking and exercising regularly in Naples with his wife of 67 years.
---
Collaboration with Automakers Enhances Autonomous Vehicle Technology
The Detroit Institute of Ophthalmology, the research arm of Henry Ford Health's Department of Ophthalmology, is actively engaged in the autonomous mobility movement, developing medical research and fostering collaboration with the automotive industry. Together, experts are exploring the role that technology enabling autonomous mobility plays in health care. Understanding this technology will improve highway safety and prevent crashes, increase access to medical appointments for those without transportation, and enable design modifications for vehicles for people with visual impairments. Learn More
---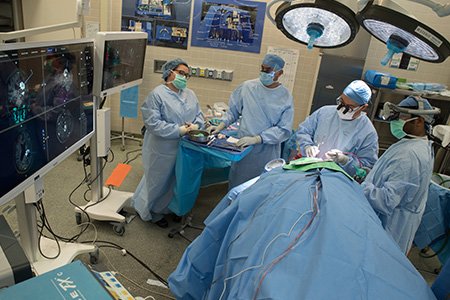 Space Station Technology Adapted for Surgery
Brain and spine surgeons at Henry Ford Hospital are using International Space Station technology in surgeries. Modus V™ is a surgical navigation system that works in concert with a robotic arm developed from technology used on the International Space Station to position astronauts, repair satellites, and move cargo. Surgeons gain unprecedented views of a patient's anatomy, allowing them to perform less invasive procedures with greater precision. Learn More
---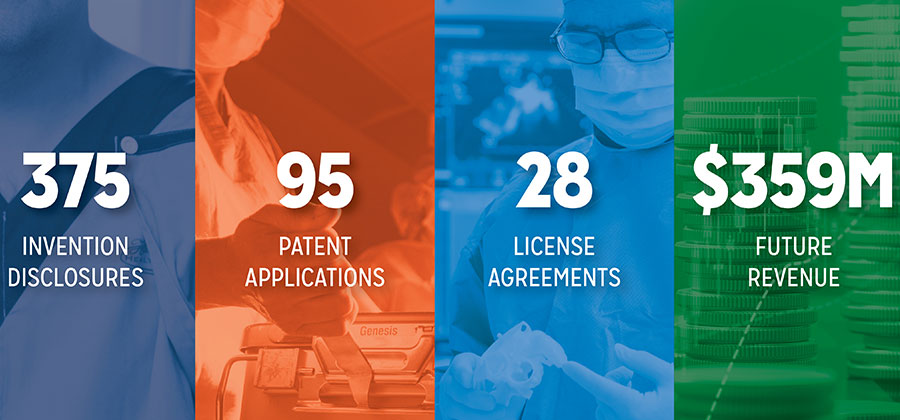 Henry Ford Innovations Brings Ideas to Reality
In its first six years, Henry Ford Innovations has processed 375 invention disclosures and 95 patent applications with 18 of those held and issued. It executed 28 license agreements, representing $359 million in future revenue. Learn More
---
Early-Stage Companies Get a Boost from Global Technology Development Program
Several co-development relationships were launched through Henry Ford Innovations' active Global Technology Development Program in 2018 with promising early-stage companies, such as Healthymize, which uses voice recognition and artificial intelligence to detect voice-affecting diseases such as COPD and asthma. Learn More
---
Teaming Up with the Lions and Pistons in the Community
Partnerships between Henry Ford Health and two of Detroit's professional sports teams – the Detroit Pistons and the Detroit Lions – flourished in 2018. Partnering with professional sports teams and other business organizations outside the healthcare arena offers unique avenues for the System to connect and touch many lives through education, outreach and enriching experiences. Learn more about Lions partnership events and the Pistons partnership in 2018.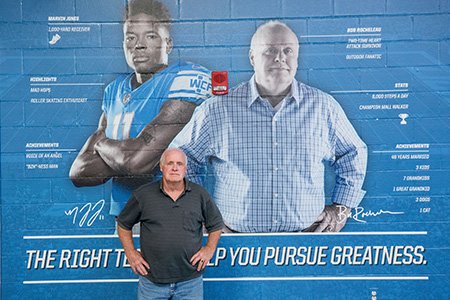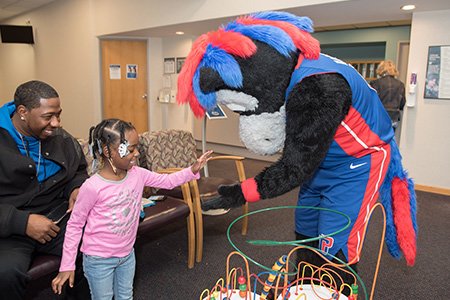 ---
Spin-Off Companies Offer Promising New Technology
In 2018, Henry Ford Innovations successfully created two spin-off companies:

NeurExo Sciences
Henry Ford has entered into a deal with Neurotrauma Sciences, a privately-held medical company to create NeurExo Sciences, a new company. Neurotrauma Sciences has agreed to fund NeurExo Sciences with $5 million in capital and serve as the commercial collaborator to Henry Ford to further develop exosome technology to treat debilitating neurological conditions that may include multiple sclerosis, Parkinson's and Alzheimer's disease. This transaction will provide Henry Ford with equity in NeurExo and future royalties, as well as a $2 million commitment in sponsored research agreements. Learn More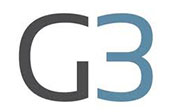 G3 Pharmaceuticals
This cardiovascular disease-focused new enterprise will develop and commercialize galectin-3 inhibitors for the treatment of diastolic heart failure. The novel treatment in development holds the promise to treat what is currently the largest form of heart failure (and death) globally with a simple, fruit pectin-derived oral pill. Learn More
---
New Products and Technology Develop from License Agreements
In 2018, Henry Ford Innovations executed three license agreements, including:
Dromos Pharmacy Software
In the pilot stage, the Dromos specialty pharma tool streamlines clinical activities from securing prior authorizations and supplementary funding to simplifying processes for prescription drug delivery, refill, and counseling support. In use today at Henry Ford Health and select national partners, Dromos has reduced the time a patient waits for approval of therapy – a time of great anxiety – from more than 10 days to less than 48 hours. Learn More
Henry Ford Innovations executed a license agreement with Precision Vision for the commercial development, marketing, use and sale of the Retinal Detachment Ring Test. The test could be used as a home monitoring device for patients at risk for retinal detachment or in general patient care settings. Retinal detachment is a potentially blinding disease, and early diagnosis and management are critical for visual recovery.
---
Global Strategy Takes Henry Ford to India and Saudi Arabia
India (pictured below left): Henry Ford Health is continuing to provide clinical advice and intellectual property for the development of licensed hospitals in India. Two hospitals, located in the cities Vellore and Guwahati, are currently under construction.
Saudi Arabia (pictured below right): Work on Henry Ford's first internationally licensed hospital, Aldara Hospital and Medical Center in Riyadh, continued in 2018 and is nearing completion.
Learn more about Henry Ford Innovations and International Initiatives.