Have you ever noticed that a good run, a sweaty bike session or even a brisk walk outside seems to be an instant mood lifter? If so, it's not in your head. Studies show that as little as one hour of activity each week can help protect against depression.
In fact, one study showed that people who didn't exercise were 44% more likely to be depressed than those who exercised at least one to two hours each week. While the study doesn't prove cause and effect, it uncovers a link suggesting many cases of depression could be prevented or lessened if exercise was part of more people's daily routine.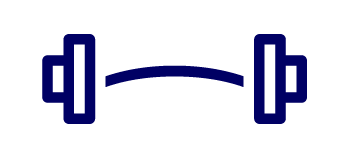 You might be asking, "How does a measly hour of movement do all that?" These five side effects of physical activity each play a role:
1. Extra endorphins. When you exercise, your brain releases endorphins. Endorphins make you feel good. They enhance your mood and improve your overall wellbeing.
2. Increased adrenaline. Exercise boosts adrenaline. Exercise regularly and resting adrenaline levels go down, like when you're lounging on the couch. This is good news because adrenaline (the fight-or-flight hormone) contributes to physical symptoms of stress. The end result: You feel happier and more peaceful.
3. Improved circulation. Exercise improves circulation and increases blood flow to your extremities. Increased blood flow helps manage conditions such as high blood pressure, diabetes and arthritis. An improvement in any chronic condition is likely to have a positive effect on your mood.
4. Better sleep. Exercise may enhance sleep because it releases pent-up stress and also tuckers you out. According to the National Sleep Foundation, as little as 10 minutes of aerobic activity (walking, running or cycling) can dramatically improve nighttime sleep. A bonus: Regular exercisers may reduce their risk for developing sleep disorders, such as insomnia, sleep apnea and restless leg syndrome.
5. More social interaction. Exercise is a great way to meet new friends. Just pick something you enjoy and you'll naturally meet up with like-minded folks who can help you stick to your goals. More importantly, connecting with others, particularly in a fitness class setting like yoga, Zumba or Pilates, is a good coping strategy for depression. Not only do you get the benefit of social interaction, but exercise helps take your mind off the blues because you have to focus on what you're doing.
To support your overall health, the American Heart Association and the World Health Organization recommend more frequent and intense bouts of activity – at least 150 minutes of moderate- to high-intensity exercise each week. But any amount of movement is better than none. Even as little as 10-15 minutes of exercise at a time may be beneficial – and starting is the hardest part.
Sure, it can be tough to get out of a warm, cozy bed and hit the gym (or the pavement), but once you get going, you may find you want to keep moving. The emotional and physical payoffs are worth the extra effort. Plus, your warm bed will be more inviting – and offer more restful slumber – when you return to it that evening.
---
Nick Parkinson, M.Ed., AT, ATC, TSAC-F, Supervisor of Athletic Training with Henry Ford Sports Medicine, also leads Sports Performance training at the William Clay Ford Center for Athletic Medicine. Read more of Nick's articles.