Veronica Hall, M.S.M., M.B.A., B.S.N., R.N.
Veronica Hall, MSM, MBA, BSN, RN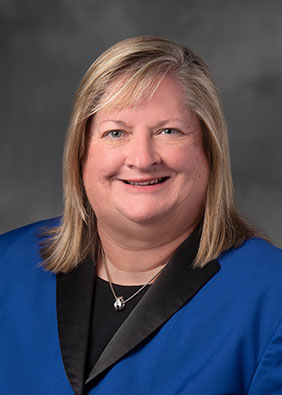 As the world of Health Care evolves, the Profession of Nursing does as well. Nurses continue to play a greater role in patient advocacy and clinical decision-making than ever before.
In my role at Henry Ford, I work to provide nurses the tools, the knowledge and the resources to be their best! That job is made easier by a strong leadership team, who have empowered and supported me along the way.
Thanks to our Shared Governance structure, our nurses participate in policy-making and procedural development regularly at Henry Ford. Our nurses aren't silent partners – Instead, they are at the table, advocating for patients.
Because of our nurses' hands in policy-making, we've been able to make substantial strides in care improvement over the years. From our Rapid Response team, comprised of two ICU Nurses that any nurse or doctor can call on 24/7 to assess patients; to the Tight Glycemic Protocol, which has decreased infection rates and almost wiped out central line infections, Henry Ford nurses are truly partners in care.