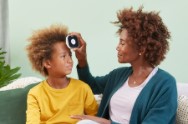 Virtual Care For You
See a Henry Ford doctor from the convenience of your own home
Schedule a Visit Today
This is second line of text that is added to the Lower Content Copy.
Questions About Support Services?
Connect with a cancer support specialist by email, by calling (313) 556-8179, or visit us in person at the Patient Resource Center on the first floor of the Brigitte Harris Cancer Pavilion in Detroit.