Shared Governance
The Henry Ford Jackson Hospital Shared Governance embraces the concept of shared leadership and shared decision-making, ensuring that nurses at all levels and from all practice areas are involved in decisions affecting their practice environment.
Our nursing shared governance, implemented across the organization, is a framework that empowers nurses with autonomy in the clinical & professional nursing practice. The program encompasses both inpatient and outpatient nursing staff members.
Shared Governance Model and Coordinating Council
Shared Governance Model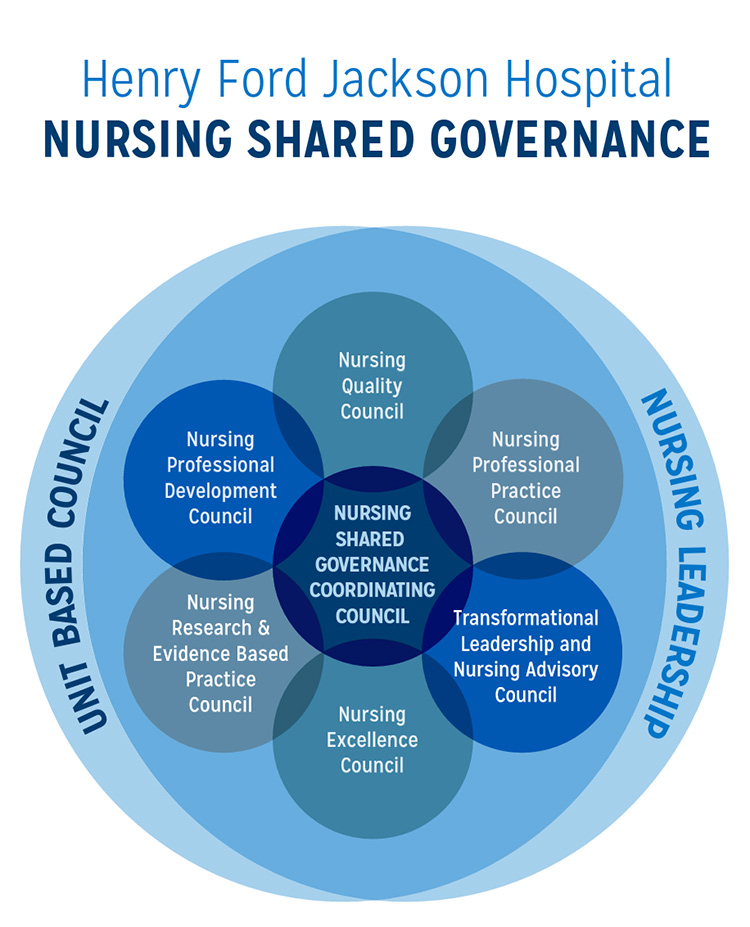 Shared Governance Coordinating Council
The Shared Governance Coordinating Council serves as an oversight, decision making committee to maintain a shared decision-making framework, provide leadership and guidance to the shared governance councils, approves council proposals and evaluates the progress of the councils.
The Six System Councils
Nursing Excellence Council

Nursing Professional Development Council

Nursing Professional Practice Council

Transformational Leadership Council