New Knowledge, Innovation, and Improvements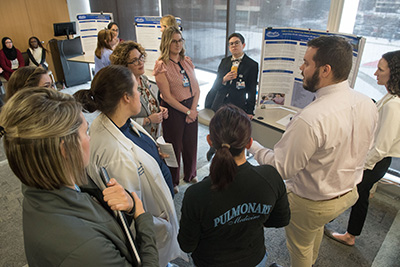 Research is a piece of Henry Ford Hospital's (HFH) identity. All team members are encouraged to pursue their quest for knowledge and ways to improve clinical practice. Nursing research at HFH is backed by nursing scholars and researchers along with financial support for projects.
Our nurses use evidence-based practice and research to become innovative thinkers, apply new knowledge and create clinical improvements. This allows them to impact the lives of their patients, families and colleagues.
Creating new processes to benefit surgical patients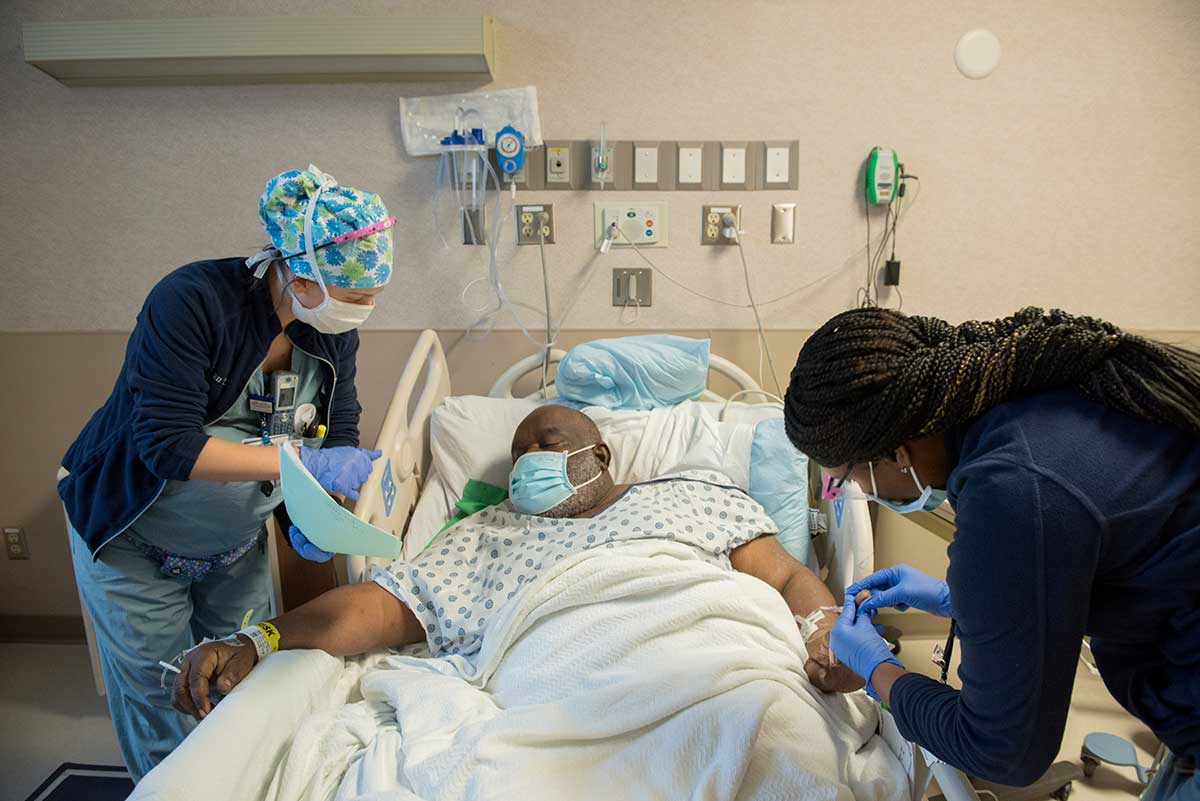 At Henry Ford Hospital (HFH), patients who are admitted and need surgery are brought to the pre-op area to prepare them prior to going into the operating room (OR). Within the OR, some cases can take longer than planned, leading to schedule delays and causing some patients to stay in pre-op longer than intended.
"We had been brainstorming ways we could improve our pre-op process for some time now," says pre-op Nurse Manager Sicknee Daher, BSN, RN, NE-BC. "Pre-op can be loud and congested and sometimes it can be a long wait for the patients."
Since COVID-19 protocols require physical distancing, the number of pre-op bays had to be reduced. "We saw this as a good opportunity to start taking care of pre-op patients on the units rather than bringing them to the pre-op area," explained Director of Surgical Services Terri Carbone, MS, RNA.
The development of this new process required interprofessional collaboration with inpatient nursing, OR nursing, pre-op nursing, pharmacy and more. They collaborated to develop a workflow that would benefit not only the patients but also the staff as it streamlined the inpatient surgical process.
"It was cool to see how excited the units were to work with us and how we all came together to figure out how we could make this happen," said Carbone. "Now that we've implemented it on our surgical general practice units (GPUs), we are working through any needed process improvements."
The team noted that whenever they see an issue arise, everyone comes to the table with an open mind and problem solves together so it won't happen again.
"We're still in the early phases of fully implementing this hospital-wide," says Daher. "Our next step is to figure out how this would look on our electronic medical record system, EPIC. From there we can begin to move this into the medical GPUs and keep improving our new process."
Although it is too early in the process for data, the team expects to see positive results. "The inpatient nurses have said how much they enjoy working with our pre-op team since they otherwise wouldn't collaborate together," says Daher. "Our OR staff has also mentioned how much smoother it has been to get patients in for surgery."
As the process is rolled out further, HFH is hopeful that data will reflect positive outcomes and hopefully patient satisfaction scores will increase as wait time before surgery may no longer be an issue.