Mary Kravutske, PhD, RN
Administrator, Nursing Professional Development & Education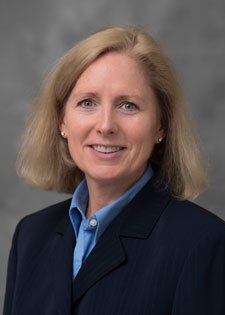 Since 2009, Mary Kravutske has been the Nursing Professional Development and Education Administrator. During her 25 years at Henry Ford Hospital (HFH), she has held various roles, including clinical nurse specialist in the cardio-thoracic intensive care unit and a nursing education specialist.
While working at HFH, Mary was also a clinical instructor at several local universities. Her professional goals are to improve nursing practice and patient outcomes through education and professional development.
Mary received her PhD, Master of Science in Nursing and a Specialist Certification in Nursing Administration from Wayne State University.