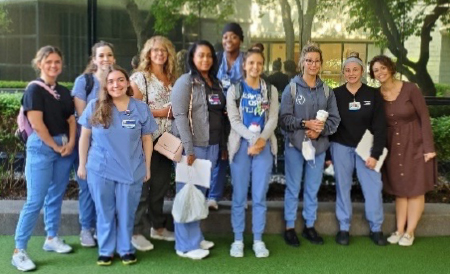 Henry Ford Macomb offers a 12-month paid Nurse Residency Program to all newly graduate nurses and those newly licensed nurses with less than 1-year acute care experience. Developed by nursing experts from both academia and practice from across the nation. The Vizient and American Association of College of Nurses (Vizient/AACN) provides new nurses with the necessary tools and work experience to assist with transitioning successfully into their role and reduce first year turnover rate.
Nurse Residency Program Benefits
Support from experienced clinical nurse specialists (CNS), Nurse Education Specialists and leaders
Help develop your nursing career map
Build relationships with your cohort
Support from experienced nursing staff
Mentorship opportunities
To assist our new nurses in providing safe, efficient patient care.
What are the requirements of the Program?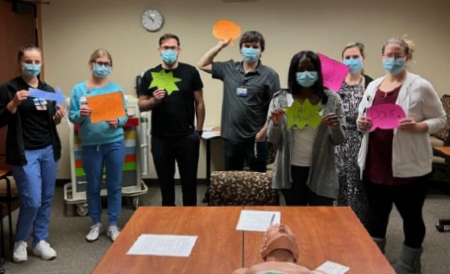 Graduated from an accredited school of nursing program within the previous 6–12 months
Be employed by Henry Ford Macomb Hospital
Newly licensed RN or obtain RN licensure within 30 days of date of hire
How to apply
NRP outcomes for nurses
Increases decision-making and confidence
Improves professional commitment and satisfaction
Enables consistent use of evidence-based practices
Builds stronger clinical nursing leadership and communication skills
Strengthens critical thinking by enhancing decision-making and clinical judgment
Teaches self-care, wellness and resiliency strategies
Photos: Vizient/AACN Nurse Residency Program Student nurses (2022).