Network Management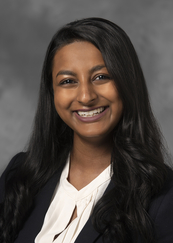 Sharon Thomas, MHSA
Manager of Network Develoment
Sharon brings an arsenal of tools and experience to the HFPN that complement the work already underway. Prior to joining the HFPN team in June 2021, Sharon was an Administrative Fellow at Henry Ford Health, serving in the Office of the CEO. Before that, she worked as a Clinical Research Analyst with the Ventricular Assist Device (VAD) team at Michigan Medicine. Additionally, she worked for the University of Michigan in multiple areas, including the Center for Value-Based Insurance Design and Center for Health Research & Transformation. Sharon holds a Masters' degree in Health Services Administration and a Bachelors' in Biopsychology, Cognition & Neuroscience – both from the University of Michigan.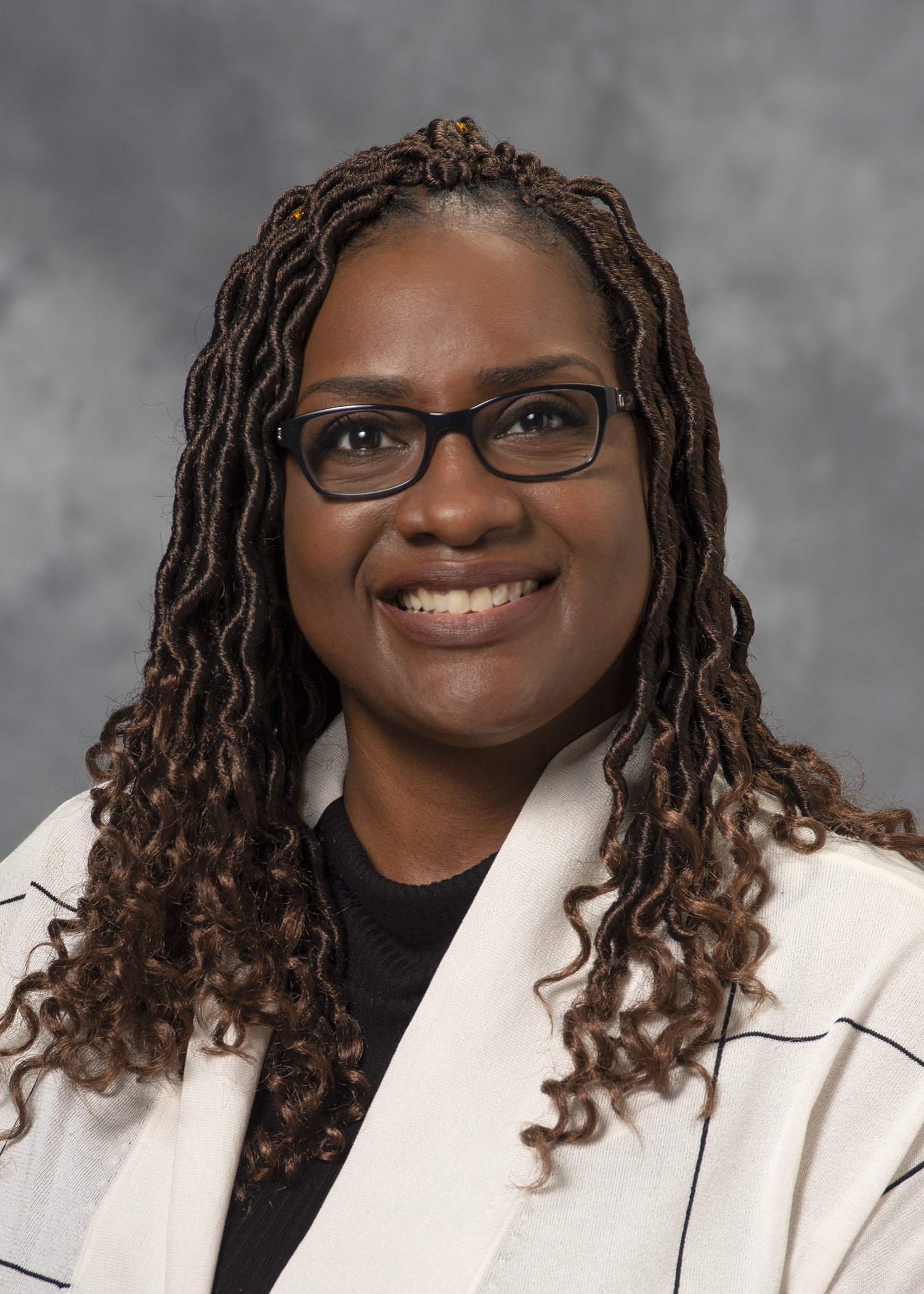 Kathy Atkins, MHA
Practice Transformation Specialist
Kathy has been entrenched in Practice Management for since the early 2000s, working in several specialty areas including orthopedics, ambulatory surgery, emergency department, primary and urgent care and interventional radiology. This wide range of experience helps her connect with our Network specialists, as she has a unique understanding of their challenges. Kathy received both her Bachelors' degree and Masters' degree in Health Administration (with a focus on population health) from Central Michigan University and has extensive knowledge of value-based programs along with the Patient Centered Medical Home model.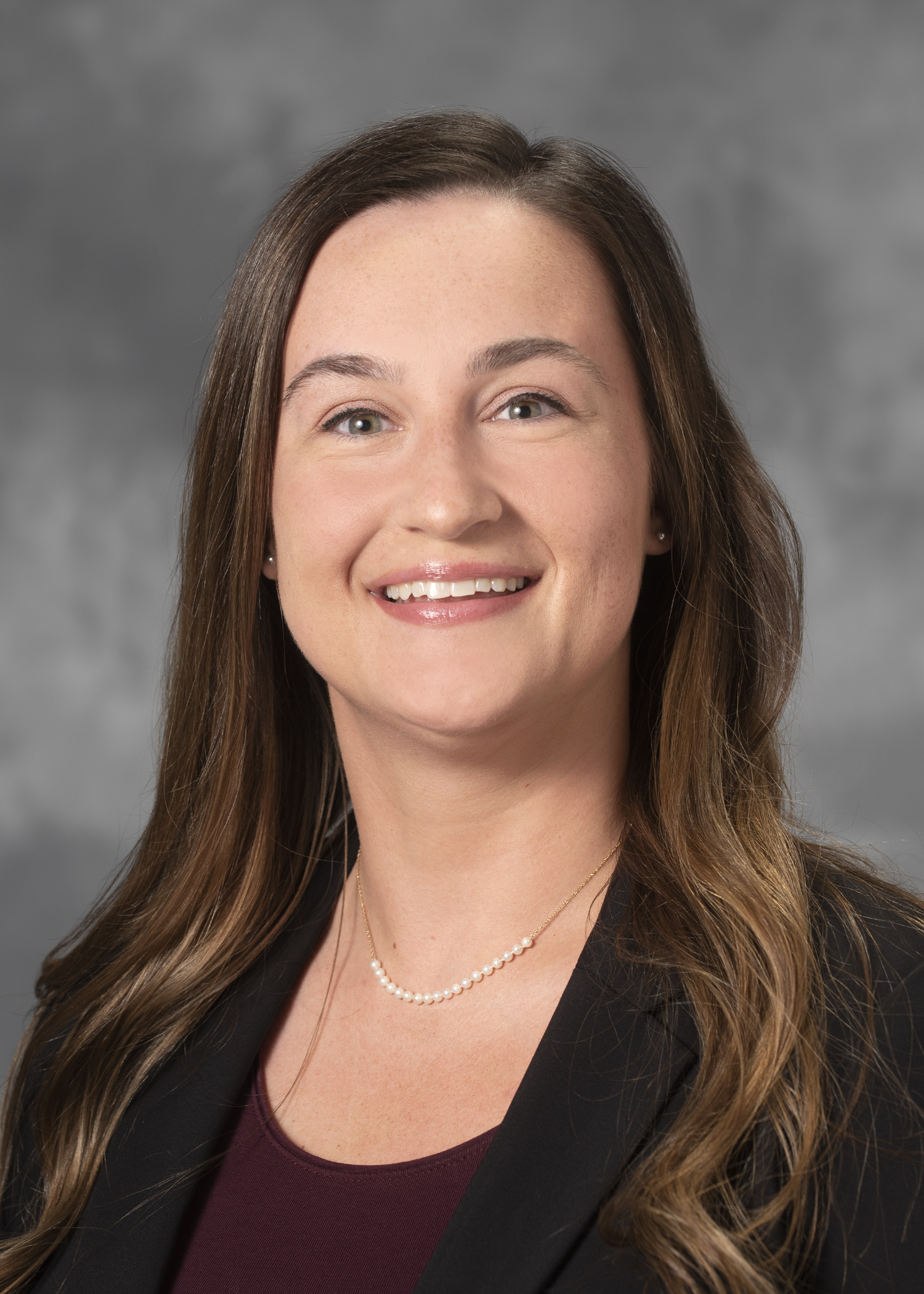 Rachel Micklus, MSN, RN
Practice Transformation Specialist
Rachel brings to the HFPN her extremely valuable perspective as a nurse who also has a keen understanding of analytics. She received her Bachelors' degree in nursing from Oakland University, then her Masters' degree in nursing (with a focus on health informatics) from Duke University. A practicing nurse for five years, Rachel has worked in orthopedics, trauma and medical-surgical and now turns her attention to physician relationships and also to the finer points of Health Planet Link, a tool used to improve quality-based care.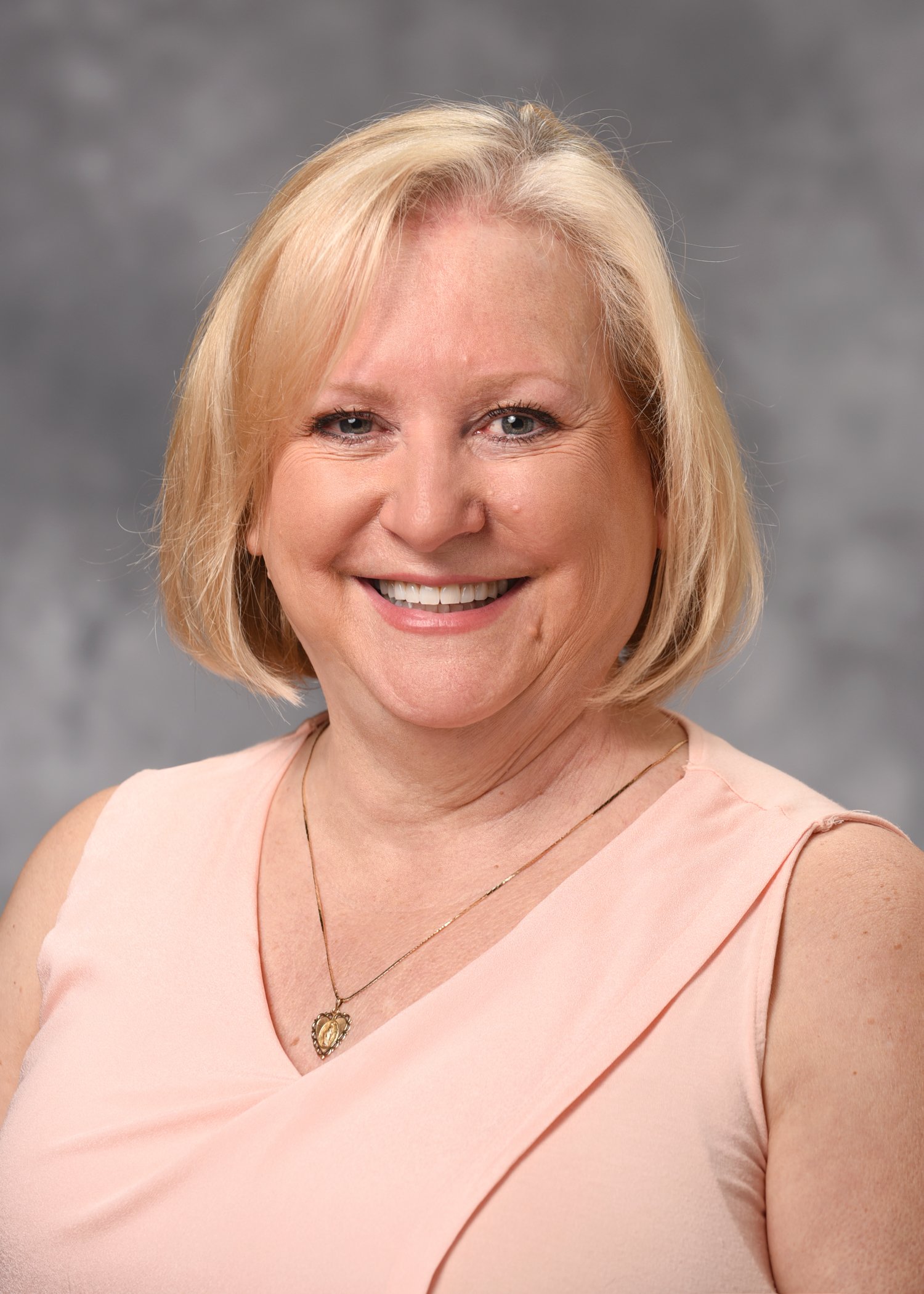 Theresa Porada
Practice Transformation Specialist
With more than 25 years of experience at Henry Ford Health, Theresa's positions have focused on physician recruitment, retention and credentialing, and improving physician satisfaction and engagement, all of which translate nicely to her role within the HFPN. Theresa has been the driving force in the development of educational forums for office managers within the HFPN and is instrumental in the planning of the annual HFPN Summit. She is currently pursuing a Masters' degree in public administration from the University of Michigan, Dearborn.
---
Physician Relationship Management
Abby Elowsky
Manager, Physician Relationship Management Technology
aelowsk1@HFHS.org
With a wide array of experience within Henry Ford Health and beyond – including Salesforce CRM experience – Abby offers the Network a rich reservoir of skills and qualifications. Prior to joining the HFPN team, Abby supported several System Redesign and Transformation projects within the Pharmacy and Security teams to deliver systemwide cost savings. She brings with her a certificate in Business Process Model and Notation, along with Master Black Belt Certification in Lean Six Sigma from Lawrence Technological University. She received her Bachelor's degree in Health Sciences from Kalamazoo College.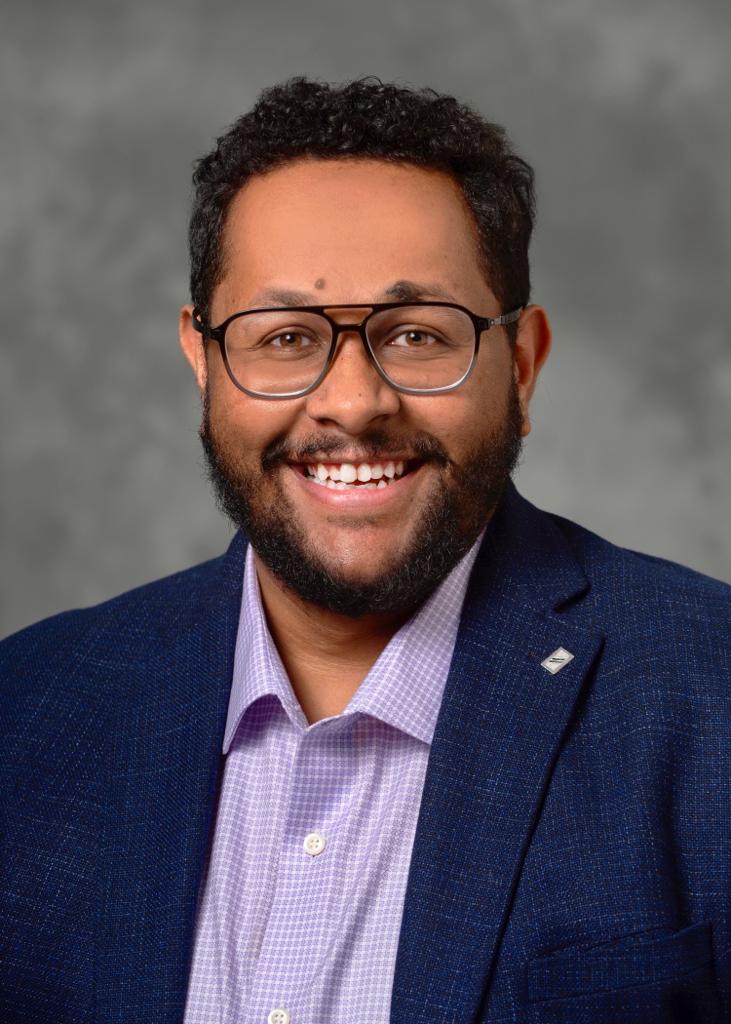 Ziad Omar
Principal Performance Management Analyst
Zomar1@hfhs.org
Ziad serves as the principal data scientist for the Network, as well as Physician Relationship Management (PRM). In his role, he conducts analyses and develops statistical models to support strategic decision making. Prior to joining the HFPN, Ziad lead the operational launch of the Brigitte Harris Cancer Pavilion. He holds Bachelor's and Master's degrees in Engineering (with a focus on artificial intelligence and machine learning) – both from the University of Windsor (Ontario). He is currently pursuing a PhD in Engineering at the same institution.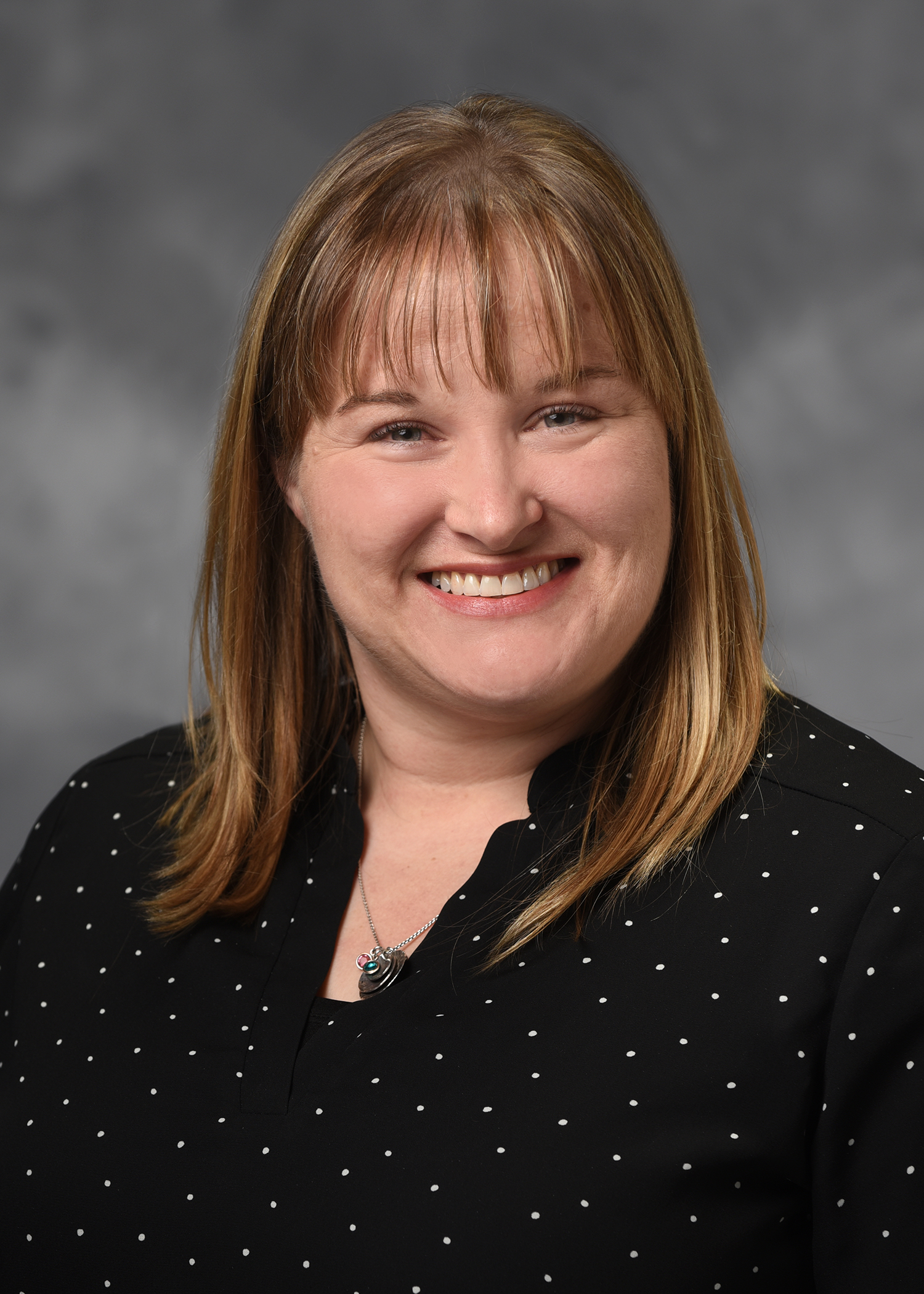 Abbie Peterson
Application Specialist, Physician Relationship Management Technology
(313) 874-6736 or apeters3@HFHS.org
Abbie serves as the system administrator of the PRM online tool being utilized by outreach liaisons across Henry Ford Health. She brings an abundance of healthcare experience to the HFPN, including insurance enrollment and eligibility, medical billing and claims payment, medical office operations, and data analytics. Over her 20-year career in healthcare, she has worked for United Healthcare, Intermountain Healthcare, and Henry Ford Wyandotte Hospital.
---
Direct-to-Employer Relationships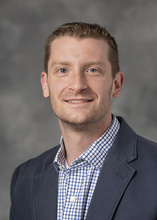 Jeff VandenBoom
Director, Direct-to-Employer Relationships
Jvanden2@hfhs.org
Jeff has applied his expertise in industrial engineering and analytics within several teams at Henry Ford Health; most recently, with the HFPN and its direct-to-employer contracts. Previously, Jeff worked within multiple departments at Henry Ford, including Transformation Consulting, General Internal Medicine, and Performance Analytics. While working at a healthcare consulting firm for seven years (2014-2021), Jeff supported projects funded by the Department of Defense. In this role, Jeff applied and grew his skills with client management, consulting, analytics and software development. He returned to Henry Ford Health in 2021 as Director of Direct-to-Employer (D2E) Relationships, overseeing the execution of key D2E contracts and helping design the organization's direct-to-employer strategy. Jeff graduated from Wayne State University with a Master's Degree in industrial engineering.
---
Mosaic ACO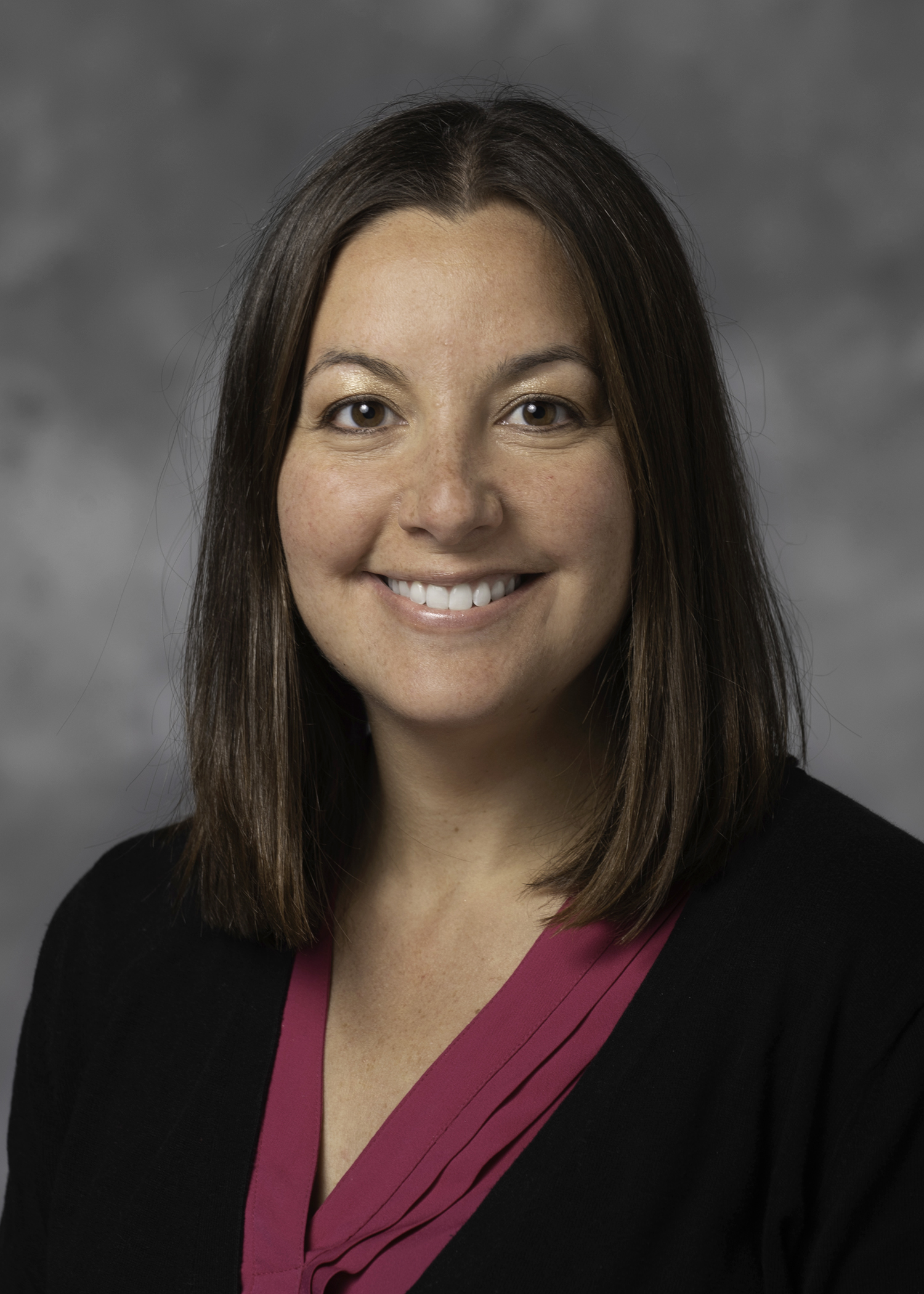 Jodie Elsberg
Director of Operations, Mosaic Accountable Care Organization
jelsber1@HFHS.org
Jodie has a significant history with the HFPN, bringing with her vast knowledge and experience in areas such as value-based care, population health, process improvement and project management. She is responsible for overseeing operations of the Mosaic Accountable Care Organization (Mosaic ACO), a collaboration across the HFPN, Jackson Health Network, and Covenant Health Partners to improve the delivery and outcomes of care for (predominantly) Medicare beneficiaries. Jodie has a Masters' degree in Health Systems Management form Rush University Medical Center and an MBA from DePaul University (both in Chicago), along with a Bachelor of Science in Kinesiology from the University of Michigan.
Kasi Carr
Contract Manager, Mosaic Accountable Care Organization
Kcarr4@hfhs.org
Kasi has been with Henry Ford Health, including at Henry Ford Jackson (formerly Allegiance) and Jackson Health Network (JHN) for over a decade in numerous roles providing clinical and administrative support. Before joining the Mosaic team, she most recently played a key role as Governance and Compliance Coordinator for JHN, bringing this knowledge to her new role with Mosaic ACO. Kasi is a Certified Medical Assistant and holds a Bachelor of Applied Science degree (major in Health Studies and a minor in Information Technology Management) from Siena Heights University.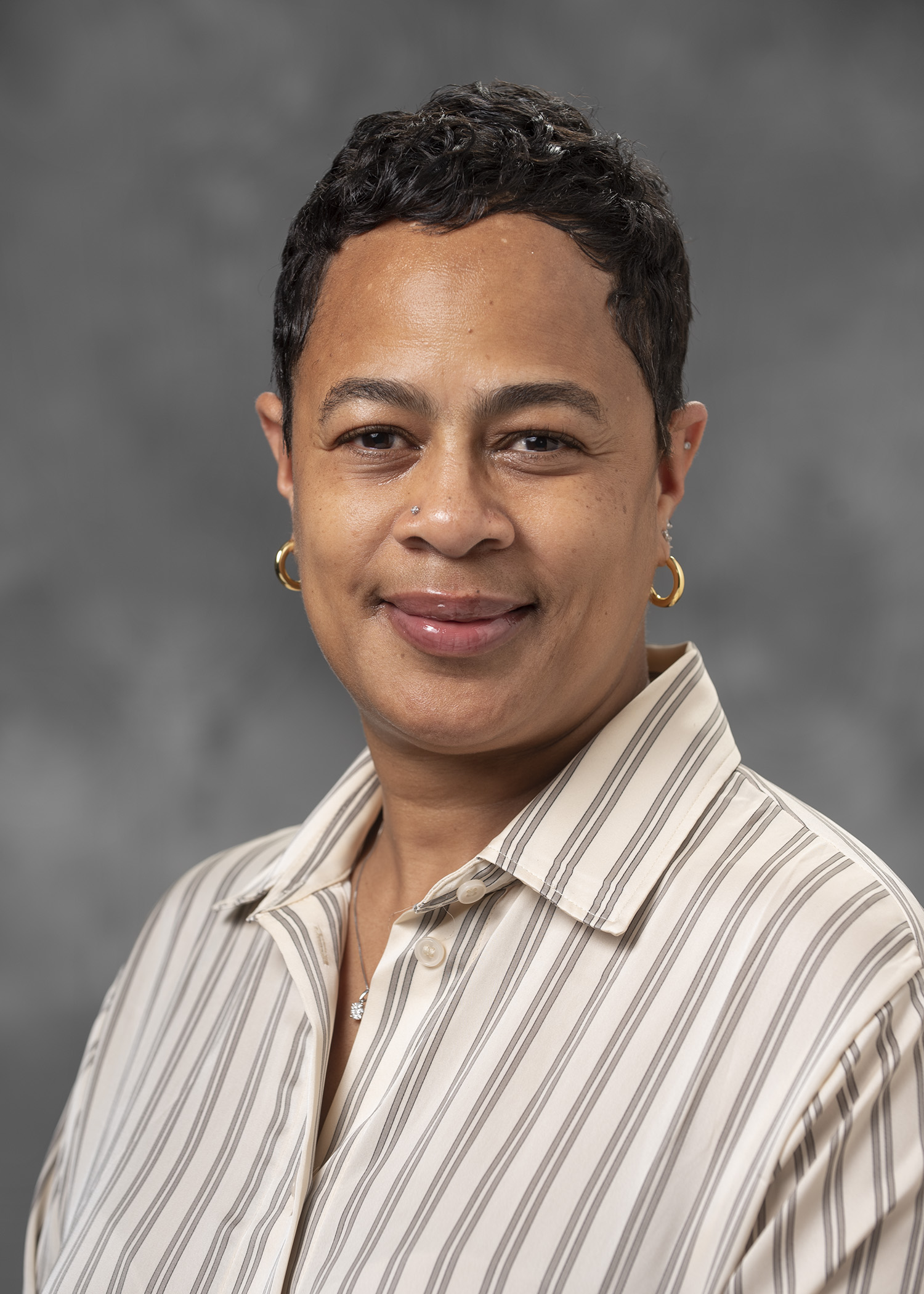 Lisa Clarke
Administrative Secretary, Mosaic Accountable Care Organization
Lclarke4@hfhs.org
Lisa comes to Henry Ford Health with an extensive background in administrative, sales and account management – which includes more than a decade of customer support-related work. As the Mosaic ACO Administrative Secretary, she supports the Mosaic leadership through administrative responsibilities and assisting with ongoing operations. Lisa has attained Lean Six Sigma Green Belt Certification and was most recently a Customer Service Assistant for the State of Ohio Department of Medicaid. She attended Columbus State Community College for General Business Studies.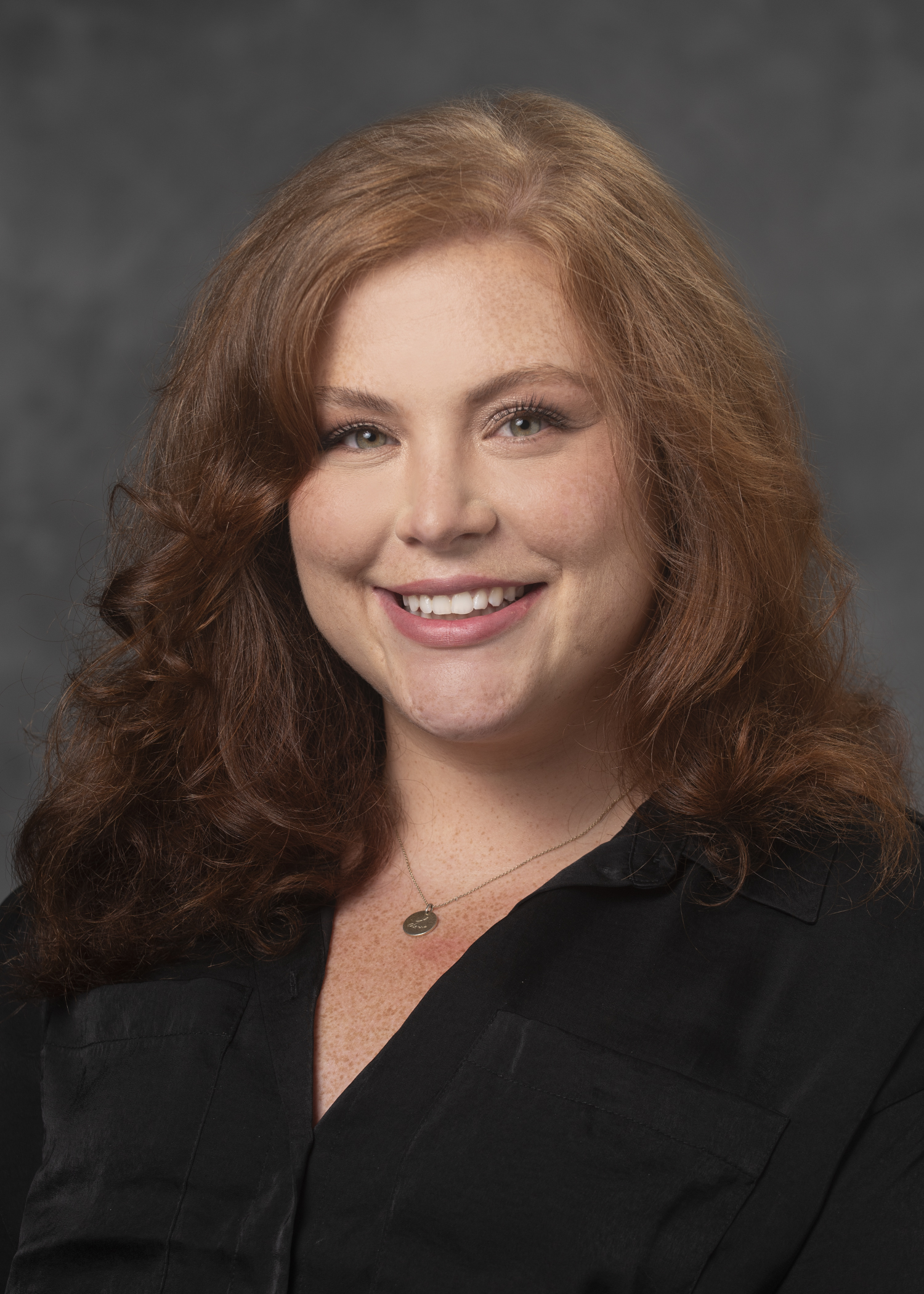 Hannah Murdoch
Practice Transformation Consultant, Mosaic Accountable Care Organization
Hmurdoc1@hfhs.org
Hannah joins the Practice Transformation team within the Mosaic ACO after working at Henry Ford Macomb Hospital as a physician development liaison since 2017. In that role, she focused on developing growth strategies for both Henry Ford Medical Group and private practice physicians. She now brings that experience to the expanded roster of providers in Mosaic. Hannah attended the University of Michigan-Flint, receiving her Bachelor's degree in Healthcare Administration, while minoring in both health communications and public health.
---
Contracting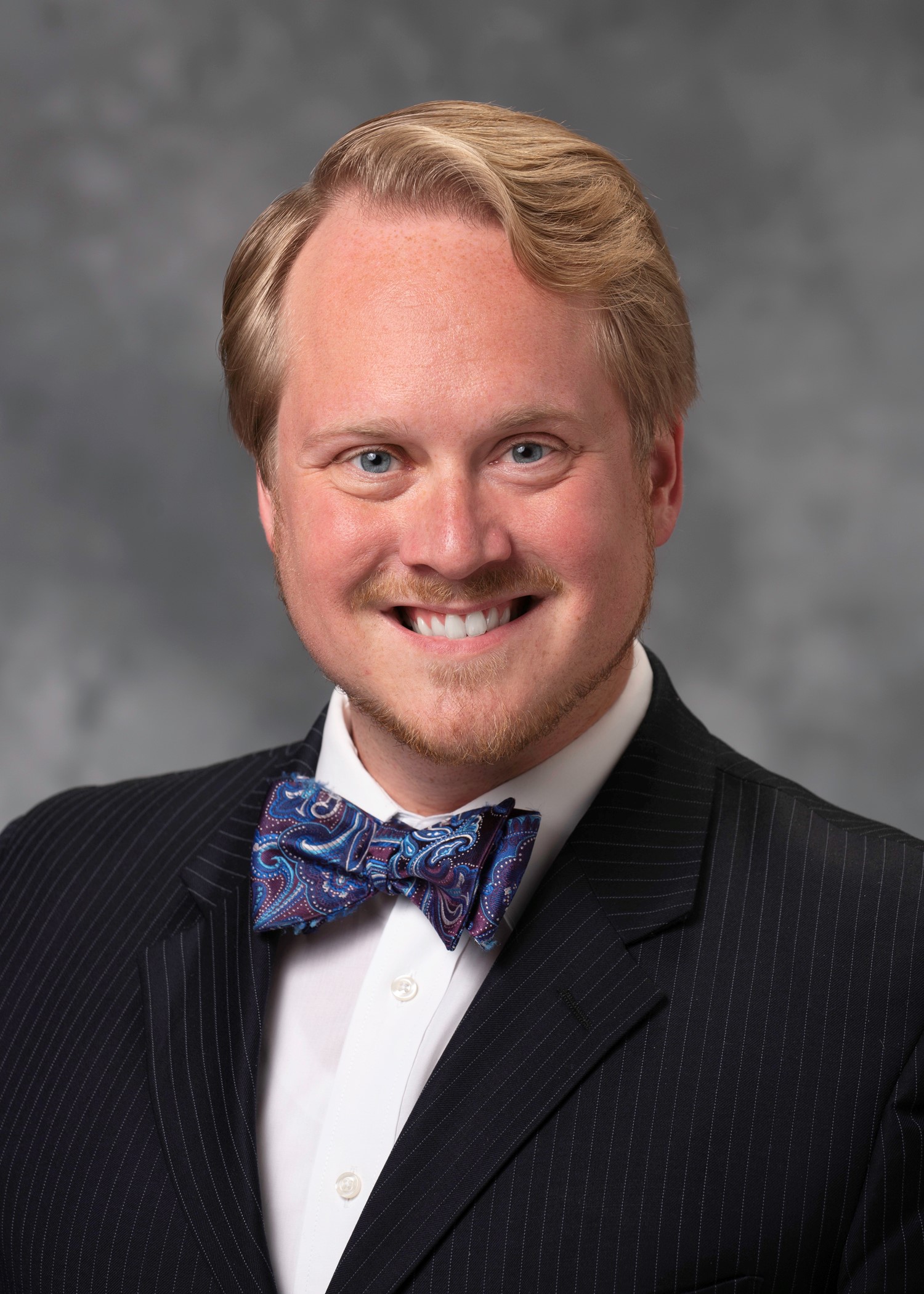 Aaron Sohaski
Director of Contracting and Compliance
(313) 876-4431 or asohask1@HFHS.org
Aaron is a licensed attorney focusing on organizational compliance and regulatory affairs for the HFPN. He brings over six years of contracting experience, three of which are in Medicaid, Medicare, and commercial payor contracts. A graduate from Western Michigan University Cooley Law School, Aaron has held multiple leadership appointments from American Bar Association and the State Bar of Michigan. Aaron has a Bachelor of Arts from Grand Valley State University and a Master of Science from the Johns Hopkins University. Aaron serves on Henry Ford Health's Ethics Board, and is a past winner of the Davidson Fellowship in Healthcare Innovation.
---
Finance/Data Analytics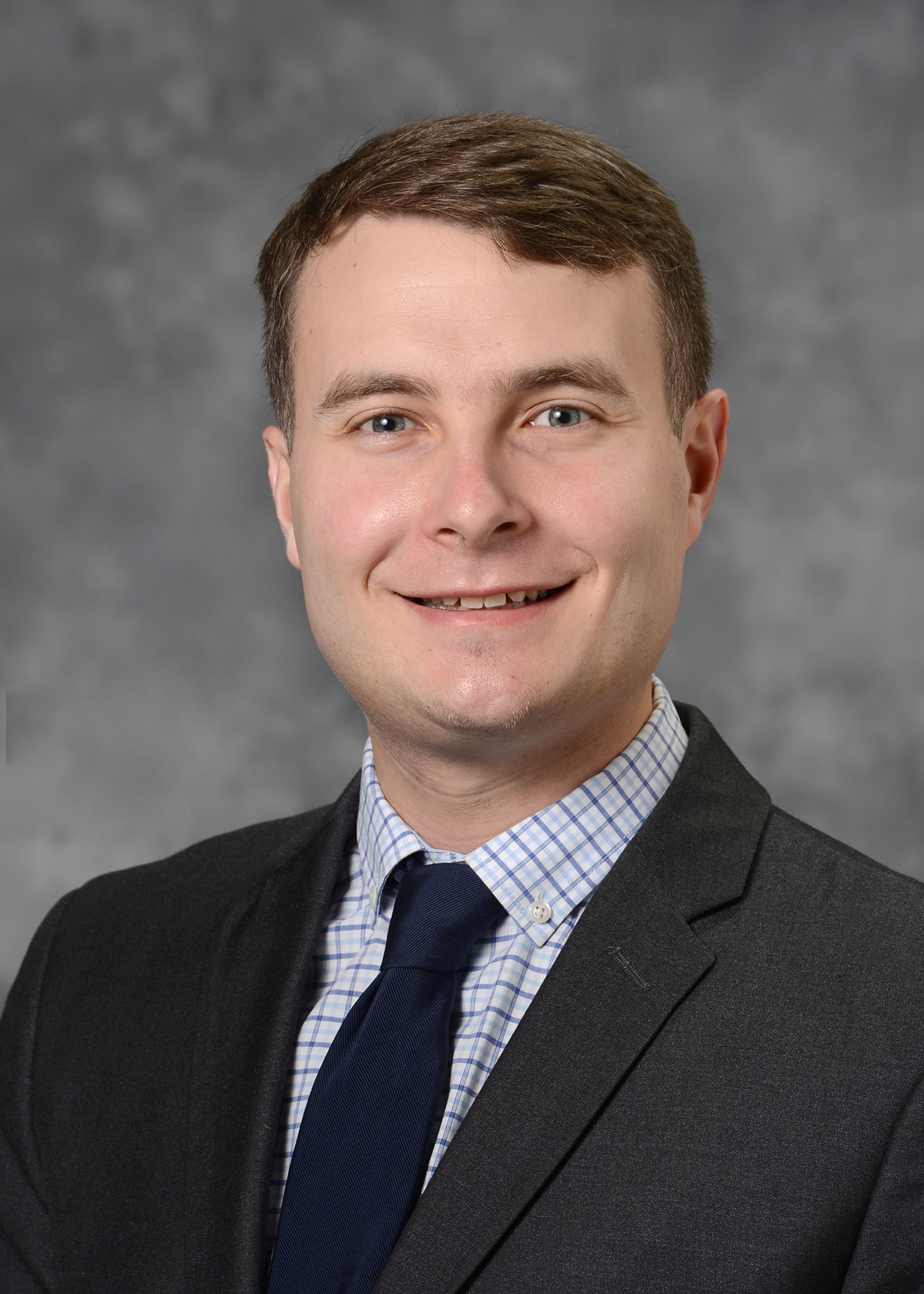 Brian Kempa
Manager of Finance
Bkempa1@HFHS.org
Brian joins the HFPN team, bringing many years of experience working in professional services, accounting operations and finance. Most recently before his move to the HFPN he worked with the Henry Ford Health's Corporate Finance group on the Financial, Planning and Analysis team. Brian is a certified public accountant, receiving his Bachelor's degree in Business Administration from the University of Michigan.
---
Communications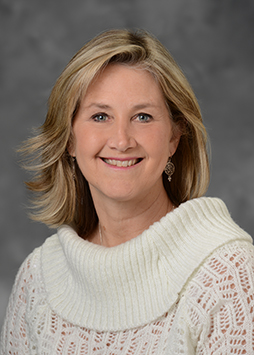 Cyndy Lambert
Communications Specialist
(313) 874-7190 or clamber4@HFHS.org
Cyndy Lambert serves as the Senior PR Specialist for the HFPN. In her role, she is responsible for ongoing communications to all members of the HFPN and any material related to the Network. Cyndy has more than three decades of experience in writing and communication, with a background in newspapers (The Detroit News) and employee communications at Compuware Corporation. She also helped develop and manage a community-engagement health program for the Karmanos Cancer Institute, focusing on cancer prevention. Cyndy received her Bachelor's degree in journalism from Wayne State University.