General Surgery Residency
Program Director: Christopher Pfeifer, DO, FACOS
Program Coordinator: Megan Conard
The Program
Our residency is a traditional five-year General Surgery program designed to allow the motivated trainee the opportunity to enter practice as a Board-Eligible General Surgeon or to compete successfully for fellowship training upon graduation. We are currently accredited by the Accreditation Council for Graduate Medical Education (ACGME) to graduate four Chief Residents per year.
A major component of the program is the broad-based clinical experience. The program provides the residents with exposure to all core areas of general surgery including advanced laparoscopic and robotic surgery, vascular surgery, thoracic surgery, colorectal surgery, surgical critical care, trauma, and endocrine surgery. With our average daily census being 240 patients and an average of 21,000 combined Inpatient and Outpatient surgical cases yearly, our program has the volume of patients needed for training a well-rounded general surgeon.
Another component of the residency program is the acquisition of a proper knowledge base in the field of surgery, which includes the preoperative, intraoperative, and postoperative management of the surgical patient. Critical to this goal is a structured educational program in which a resident is able to build a strong knowledge base. Our educational program includes weekly didactic sessions, weekly morbidity and mortality conference, participation in the Statewide Campus System education program, providing the residents with access to the SCORE curriculum, Sladen library, and commercial question banks, bedside teaching rounds, journal clubs, grand rounds, and intern bootcamp.
Beyond the hospital setting, Jackson is a well-kept secret with regard to livability, access to indoor and outdoor entertainment, and dining. Our proximity to Chicago, Detroit, Ann Arbor & Lansing allows big city opportunities and travel access within a two to four-hour drive. No matter the size or shape of your family there are plenty of entertainment and employment opportunities nearby.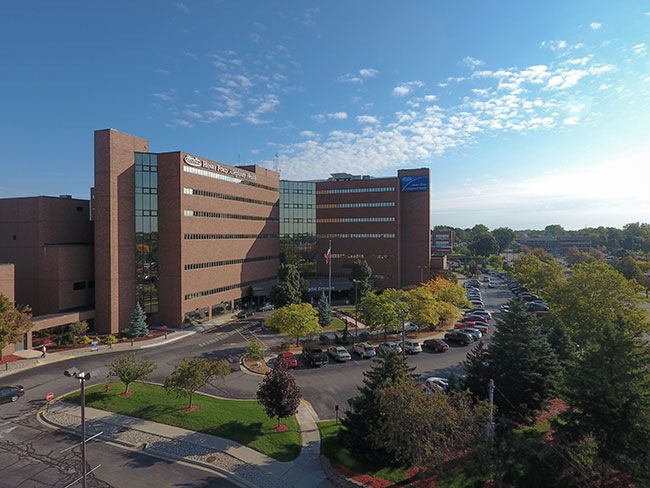 Check out our new Patient Tower here!