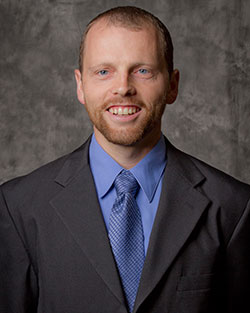 Daniel Smith, DO
Current Place of Employment: Samaritan's Purse/World Medical Mission - Angola, Africa
Fellowship in Global Surgery at Loma Linda University
Focus of Practice: International/Global General Surgery
"My training at HFAH was wonderful in preparing me for a broad spectrum of general surgery and associated disciplines. The mix of minimally invasive/robotic, open cases and endoscopy did a great job of preparing me for real life. The broad spectrum of cases along with the community setting gave me a wonderful foundation in general surgery."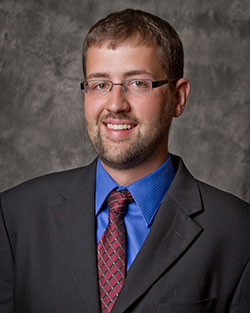 Matthew Torgeson, DO
Current Place of Employment: Minnesota Health Fairview Lakes Medical Center
Focus of Practice: General Surgery, including endoscopy
"Henry Ford Allegiance Health prepared me for the full scope of general practice. I graduated with the skills necessary to perform endoscopy to complex laparoscopic cases without the need for fellowship training."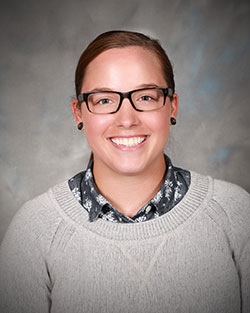 Elaina Graham, DO
Current Place of Employment: Breast Cancer Oncology at Carilion Roanoke Memorial Hospital, Roanoke, VA
Previous Employment: Breast Surgical Oncology Fellowship at Atrium Health CMC, Levine Cancer Institute
Focus of Practice: Breast Surgeryy
"Training at HFAH is a preceptor type model, broad exposure to variety of diseases, statewide campus participation"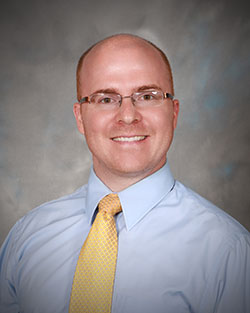 Mark Bieszka, DO
Current Place of Employment: Muskegon Surgical Associates: multi-specialty private surgical group with general vascular and plastic surgery, located in Muskegon, MI serving the greater Lakeshore.
Focus of Practice: Bread and butter general surgery including extensive use of the DaVinci robot for hernia, colon cancer, and foregut surgeries. Thyroid and parathyroid surgery. As well as a busy endoscopic lineup. We also cover the acute care surgical service as well as trauma surgery at a level two trauma center
"Allegiance provided a great location to train to handle a wide breadth of pathologies cared for by a general surgeon. It is a place to be a part of the community you're serving."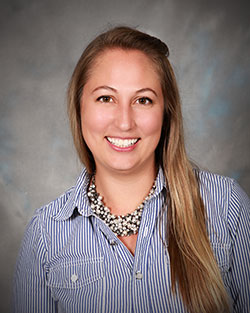 Amber Koon, DO
Current Place of Employment: Methodist Health/Deaconess, Henderson, KY
Focus of Practice: Bread and butter general surgery with a special interest in robotic and breast surgery
"Being able to train at HFAH allowed me to have exposure to a wide variety of pathology and patient populations. It prepared me to be able to practice on my own without the need for further fellowship training. Residents are encouraged to "own their patients" from day one which develops a sense of responsibility not seen at other programs."
Christina Regelsberger-Alvarez, DO
Current Place of Employment: Clinical Assistant Professor, Trauma and Surgical Critical Care, Brody School of Medicine at East Carolina university, Greenville, NC
Previous Employment: Surgery Critical Care, University of Michigan, Ann Arbor, MI
Focus of Practice: Surgical Critical Care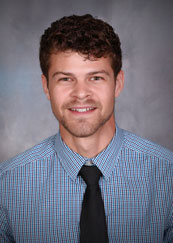 Darren Nisly, DO
Current Place of Employment: General Surgeons of Western Colorado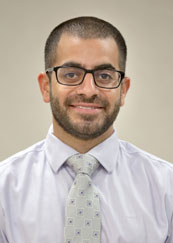 Andrew Nackashi, D.O.
Current Place of Employment: Tift Regional Medical Center in Tifton, GA
Focus of Practice: General Surgery
"The comradery and teamwork at HFAH is second to none. It's a great place to grow and learn."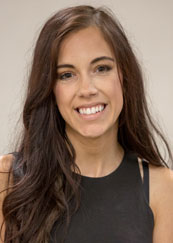 Meghan Beer, D.O.

Current Place of Employment: Indiana University Health, Indianapolis, IN
Focus of Practice: Breast Fellowship
"Deciding to do my residency at Henry Ford Allegiance was a life-changing decision, and one that I will never regret. I have felt like family since my interview, and the comradery pervades throughout the years. Additionally, the educational experience is robust and the benefits of exposure to a wide variety of pathologies is evident, especially when rotating at outside facilities. Residency is hard, regardless of the institution, but it is certainly a lot more tolerable when you're surrounded by an incredible group of people in a place you can now call "home."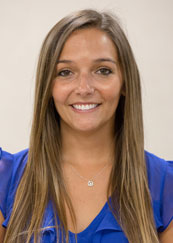 Sasha Spencley, D.O.
Current place of employment: Owosso Memorial Healthcare Hospital
Focus of Practice: robotic surgery, endocrine, foregut, breast surgery, endoscopy
"HFAH is a great training program with a plethora of operating room experience and pathology. It was a privilege to train under such dedicated, supportive, experienced attendings and in an environment that fosters learning and is focused on resident education. I feel prepared to be on my own and know if I ever have a question, I know I have many mentors that will answer anytime of the day."