Adam Burch, DO
Current Place of Employment: Eastern Idaho Regional Medical Center, Idaho Falls, ID
Focus of Practice: Psychiatry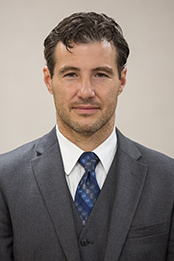 Kyle Pulse, DO
Current Place of Employment: Winchester Medical Center, Winchester, VA
Focus of Practice: Psychiatry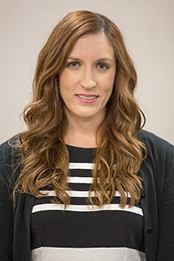 Carrie Schmitt, DO
Current Place of Employment: University of Illinois Chicago
Fellowship: Forensic Psychiatry, University of Maryland
Focus of Practice: Inpatient, Consultation Liaison, Forensics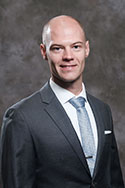 Jon deVries, DO
Current Place of Employment: University of Texas Southwestern
Fellowship: Consultation Liaison Psychiatry, Stanford Health Care
Focus of Practice: Critical Care Psychiatry
Experience Summary:
Residency: Completed psychiatric training in general adult and geriatric inpatient, forensic, emergency room psychiatry, and robust inpatient consultation-liaison psychiatry service. Developed a hospital-wide loading-dosed phenobarbital alcohol withdrawal protocol.
Fellowship: Completed 6 months on general consult service and 6 months on the specialized ICU psychiatry consult service evaluating patients with complex medical, neurological, and psychosomatic presentations. Managed ECMO sedation in the CVICU, traumatic brain injury-associated agitation. Conducted pre-transplant evaluations (liver, heart, lung, kidney) and presented to transplant committees for listing. Acted as a pre-attending role for 6 months and administrative fellow role for 6 months. Coordinate weekly journal club and conduct daily on service teaching for psychiatry, neurology, and medicine residents.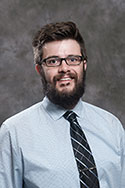 Bolek Payan, DO
Current Place of Employment: Henry Ford Jackson Health, Jackson, MI
Hometown: Battle Creek, MI
Focus of Practice: General Psychiatry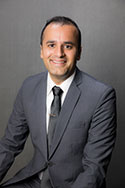 Raheel Chaudhry, MD Current Place of Employment: Child and Adolescent Psychiatry at Baylor College of Medicine, Houston, TX
Fellowship: Child and Adolescent Psychiatry Fellowship at Baylor College of Medicine
Focus of Practice: Child and Adolescent Psychiatry, Consultation-Liaison Psychiatry, Med-Psych, and Emergency Psychiatry.
Experience Summary:
"The education and training I received here prepared me well enough to work in a variety of clinical settings and I gained clinical experience that made me feel well prepared for my fellowship. I was exposed to a wide variety of psychopathologies and the acuity of patients which helped me feel comfortable working in many areas of Psychiatry. Now I have a strong fundamental understanding of psychopharmacology and feel capable of managing most psychopathologies that come up and I feel very confident. The program has an excellent work-life balance and there are ample opportunities to be involved in scholarly activities if desired"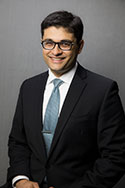 Raheel Memon, MD
Current Place of Employment: Child and Adolescent Psychiatry at Baylor College of Medicine, Houston, TX
Fellowship: Child and Adolescent Psychiatry Fellowship at Baylor College of Medicine
Focus of Practice: Neurodevelopmental disorders (specifically autism spectrum disorder); biological and interventional psychiatry; early psychosis and mood disorder investigation; and the impact of substances and trauma during childhood.
Experience Summary:
"Training at a community level program has helped me understand and treat diverse psychiatric pathologies. During residency at HFAH allowed me to grow not only as a physician and researcher, but also as a leader and advocate - as evidenced by my selection as AACAP Robert L. Stubblefield, MD, Delegate to the American Medical Association's (AMA) Resident and Fellow Section for 2021-2023."