Dermatology Fellowship Program
C.S. Livingood Research Fellowship & Photomedicine/Laser Research Fellowship
Investigator Initiated Studies Unit, Department of Dermatology
Fellowship Program Director: Tasneem Mohammad, MD, FAAD
Fellowship Associate Program Director: Indermeet Kohli, PhD
Faculty Supervisor & Mentor: Iltefat Hamzavi, MD, FAAD
Innovative care and medical research are part of the mission of Henry Ford Hospital. The Department of Dermatology recognizes the importance of patient centered research in advancing the field of Dermatology and is committed to investigating cutting edge basic science, clinical, translational, and epidemiologic research in skin diseases and cancers.
The Investigator Initiated Studies Unit focuses on photomedicine, follicular and pigmentation disorders, lasers, skin cancer and photo protection. The unit's efforts involve Department Chair, Dr. David Ozog, Chair Emeritus Dr. Henry W. Lim, with the oversight of Fellowship Program Director, Tasneem Mohammad, MD and Associate Program Director Indermeet Kohli, PhD. Iltefat Hamzavi leads the unit as an expert in vitiligo, hidradenitis suppurativa, photomedicine and lasers. Indermeet Kohli, PhD, is our staff physicist, and one of few physicists on staff in a dermatology department, providing expert mentorship on the application of physics and imaging in dermatology.
2023 – 2024 academic year, application status: OPEN
Any available fellowship position announcements will be made in March of each calendar year.
Eligible applicants:
US Medical School Graduate
Completion of an Intern or Transition Year by the start of fellowship
If interested, please e-mail your CV & personal statement to hfhsdermatologyfellowship@hfhs.org, Research Manager
Current research fellows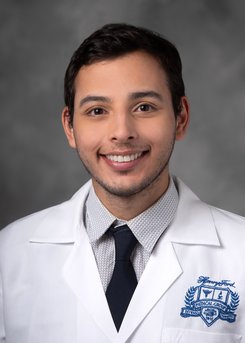 Jalal Maghfour, M.D.
Undergraduate School: University of Wisconsin-Stout
Medical School: Tulane University School of Medicine
IM Year: Tulane University Internal Medicine Program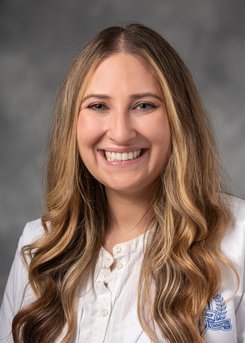 Marissa Ceresnie, D.O.
Undergraduate School: Michigan State University
Medical School: Nova Southeastern University Dr. Kiran C. Patel College of Osteopathic Medicine
Transitional Year: HCA Healthcare/USF Morsani College of Medicine Largo Medical Center