Vascular Surgery Fellowship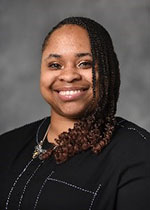 Since the 1960s, the Henry Ford Division of Vascular Surgery has been an independent academic and clinical component of the Department of Surgery. The hospital and department fully support our special role in the training of future vascular surgeons in the practice and art of vascular surgery.
Henry Ford Vascular Surgery Fellowship trainees are exposed to the full range of arterial vascular reconstructions and repairs. For open operative management of vascular disease, our team's special clinical interests include carotid and brachia-cephalic reconstruction, complex aortic repair (including pararenal and thoracoabdominal reconstruction), and lower extremity distal arterial reconstruction. The division is at the forefront in the use of endovascular techniques including balloon angioplasty, stenting, atherectomy, thrombolysis in the management of lower extremity occlusive disease, stent-grafts in the management of abdominal aortic aneurysm (AAA), and thoracic stent-grafts in the treatment of thoracic aneurysms and aortic dissections. As the first hospital in Michigan to perform an endovascular AAA repair, we have continued to expand our knowledge and capabilities in the treatment of this condition. Additional endovascular procedures include mesenteric artery angioplasty and stenting and carotid angioplasty and stenting via participation in the National Institutes of Health (NIH)-sponsored Carotid Revascularization Endarterectomy vs. Stenting Trial (CREST).
Clinical fellowship program
The Vascular Surgery Fellowship is an integrated accredited program solely within Henry Ford Hospital offering a rich history and perspective in the treatment of vascular surgical disease states, comprehensive exposure to a broad variety of simple and complex vascular surgical conditions, and an experience in both open and endovascular management of vascular disease.
The educational objectives of the Division of Vascular Surgery are designed to support the mission of the Henry Ford Medical Group. As such, the Vascular Surgery service strives to achieve a balance with patient care, education, research while maintaining a supportive environment and wellness for staff and fellows. The vascular surgeon/endovascular fellow is given the opportunity to learn and progressively apply his or her knowledge base to the accumulation and application of basic endovascular and operative skills to the betterment of patient care. This is accomplished through a supervised evaluation and management of vascular surgical patients in the setting of the outpatient clinic, vascular lab, angiographic suite, operating room, and a busy in-patient hospital census. There is not a separate "staff service" as all patients are cared for on the same integrated hierarchical vascular surgical service. The vascular surgical team consists of senior staff, vascular surgery fellows, house officers, advanced practice providers (NPs, PAs), nurse case managers, clinical vascular laboratory technical staff, clerical staff and outpatient dedicated vascular nursing staff. The extended team of physicians and surgeons offers patients the full arena of arterial and venous evaluation and management options. The underpinning for this educational effort is composed of didactic conferences, clinical case conferences, journal clubs, invited speakers, open and endovascular simulation lab, and multi-disciplinary conferences. Outpatient care, inpatient care, vascular lab, operating room, and hybrid operating rooms are supervised by the 100% geographically present senior staff surgeons.
The Vascular Surgery Service at Henry Ford Hospital has always incorporated innovative technology and strives to be at the forefront of excellent patient care. The service includes a specialized dialysis access treatment center and venous disease treatment center. We also have two state-of-the-art hybrid operating rooms.
Research education
Henry Ford Vascular Surgery offers an extensive line of research opportunities, each of which has an established record of accomplishment for producing award-winning data. Clinical research production stems from the Division's rich experience in open aortic surgery, carotid, and lower extremity revascularization, as well as the study and review of newer techniques used in vascular surgery and the diagnosis of vascular disease derived from the divisional vascular laboratory.
The Division is involved in several multi-institutional research projects, such as the NIH-sponsored CREST and additional studies pertaining to the endovascular treatment of aneurysms, lower extremity occlusive disease, and dialysis access. Other areas of interest include the study of the vascular biology of the endothelium as it relates to hypertension, outcomes of atherectomy used in the treatment of patients with lower extremity occlusive disease, the efficacy of lower extremity reconstruction in end stage renal disease patients, and the comparison of results of differing approaches to the use of vascular access grafts and fistulas. For many of these clinical research endeavors, a fully operational vascular registry facilitates access to data.
Personnel and contact information
The Henry Ford Vascular Surgery Division includes eight full-time senior staff surgeons, two fellows, advanced practice providers, clinical vascular laboratory technicians, administrative staff, and outpatient nursing staff.
For additional information, please contact:
Program Director: Loay S. Kabbani, M.D.
Phone: 313-916-5948
Fax: 313-916-3023
Program Coordinator: Deshira Davis
Phone:313-916-6374
Fax: 313-916-5811