NAVV
Navv Systems, Inc. is the developer and seller of NavvTrack®, a novel indoor location platform for healthcare systems. They provide traffic control for health systems, hospitals, and other care facilities designed from the ground up to save time and improve outcomes, at lower cost.
A 2019 spin-off of Henry Ford Health, the technology was developed at Henry Ford Health and is exclusively licensed to the private startup enterprise headquartered in Detroit. In May, 2021, NAVV secured $3.2M in 'Series Seed' financing led by Arboretum Ventures with co-investments by Detroit Venture Partners and Narrow Gauge Ventures.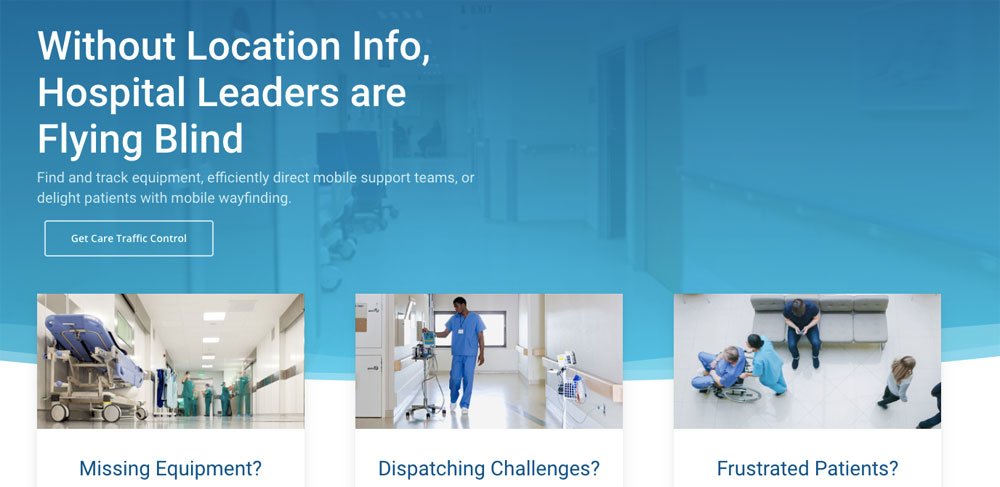 Semita/Carepath RX
The emergence of specialty pharmaceuticals as high-value, impactful tools for disease management also brought new challenges related to their complex administration. To meet this challenge, Henry Ford Health developed a proprietary pharmacy management solution, DromosPTM, to improve operational productivity and patient safety. Utilized as the in-house solution at Henry Ford Health since 2014, DromosPTM was commercially offered for use in specialty pharmacies nationwide via the launch of a startup enterprise, Semita, in 2019. In 2020, Semita was acquired by CarepathRx, a coordinated care organization offering the industry's most comprehensive hospital pharmacy care delivery model.
The Dromos story is a great example of how Henry Ford Health employs innovation to address its patients' needs and then utilizes entrepreneurial activities to share its solutions throughout the world.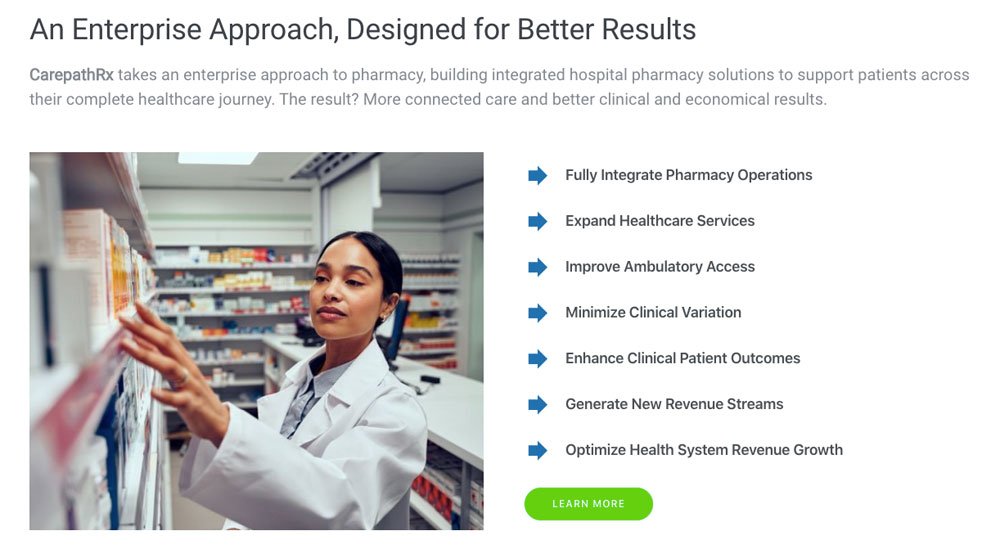 G3Pharma
G3 pharmaceuticals Inc. is a pre-clinical biopharmaceutical company exploring a novel cardiac disease mechanism in partnership with Henry Ford Health. Specifically, G3 Pharma is developing compounds known to bind and inhibit the galectin-3 protein, in hopes of treating the largest-class of heart failure; the glectin-3 protein is also implicated in disease of the kidney and lungs.
The potential for heart failure treatment via inhibition of g3 was discovered by Henry Ford Health researcher Hani Sabbah. In 2018, G3 Pharma exclusively license Henry Ford Health patent rights and continues to work with Dr. Sabbah to test and validate this emerging class of pharmaceuticals. This collaboration is supported under a global development agreement with Nestlé Health Science that is focused on development of plant-derived galectin-3 inhibitors for use in nutritional solutions.
Agamon
Agamon's platform provides improved coordination of patient care by improving prevention of missed clinical recommendation.
Henry Ford Health has an abundance of data that are coupled with clinical recommendations, making it difficult to track the patient journey and to consistently provide necessary patient care within an appropriate time frame. In 2018, we launched our third Israeli Challenge, Transforming Radiology in the 21st Century, and Agamon our winner. Henry Ford Health executed a license agreement with Agamon in 2019 to co-develop their technology and commercialize it in the United States. Agamon's platform provides improved coordination of patient care by improving prevention of missed clinical recommendations and automation of timely review of large report volumes. The technology also creates patient friendly reports by making their reports easier to understand, as medical language can be difficult to understand and navigate. Specifically, patients will better understand what are the implications of their condition, whether or not follow-up is needed, and how their health compares to the population, making it easier to communicate for providers and patients. 
*This is a partial list of the Henry Ford Innovation's Project Portfolio"