Akram Aldilaimi, Medical Laboratory Scientist (MS)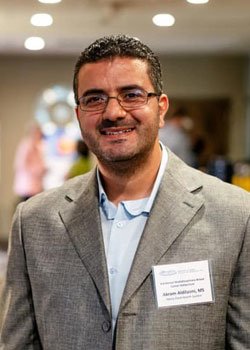 I am currently working as Histotechnologist at Henry Ford Surgical Histology Lab (Department of Pathology) and I am also committee member of Henry Ford Health Ethical Committees since 2019 that promote the highest quality ethical standards in healthcare delivery by providing ethical guidance at Henry Ford Hospital. I had joined Henry Ford Health since 2018 working for Immunohistochemistry Surgical Lab (IHC) for cancer patients' diagnostics. I am particularly interested in innovation in Digital pathology that improving treatment decision and patient care.
I had earned my Master of Science in Clinical Research Administration. Also, I had done my thesis in personalized medicine and my dissertation focused on improving the quality and high throughput capabilities of next-generations DNA sequencing (NGS) to better understand the molecular genetic pathway involved in human diseases like cancer. Additionally, I am striving toward being on the forefront for the advancement of digital health by creating innovative solutions that will help bridge the gap between pathology technology and Artificial Intelligence. Outside the work, I enjoyed spending time with my family, playing tennis, reading science articles about genomic medicine, and serving my community as community activist for human civil rights.