Laboratory Sales Specialist, Pathology and Laboratory Medicine
Henry Ford Health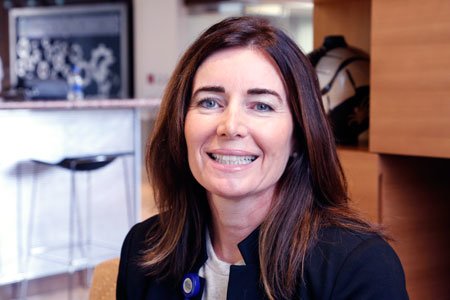 Maria has been a Laboratory Sales Specialist for Henry Ford Medical Laboratories since 2009 focusing on organic growth, retention, process improvement, and branding. Prior to this, Maria worked for a Fortune 500 laboratory overseeing their largest and most complex client for 8 successful years. Throughout the years Maria has developed excellent relationships with physician offices in Michigan spanning many specialties. Her true enjoyment comes from the people in which she meets and offering guidance and consulting to ultimately improve the patient experience as it relates to laboratory diagnostics.
Maria graduated from Central Michigan University with a Master of Science Degree in Business Administration. Prior to that Maria received a Bachelor of Science Degree with a double major in Marketing and Management, a minor in Economics, and a concentration in Logistics Management. Her academic career, as well as her Diagnostic Sales experience, has allowed Maria a most rewarding, challenging, and exciting tenure in healthcare.
Maria and her husband Scott share three children, Alexander, Sofia and Ava. Two in high-school, and one in middle school. On the weekend you can find them on a sports field cheering, at home cooking, or outside playing with the newest addition to their family, Apollo.