Osei Boateng | 21-22 Davidson Fellows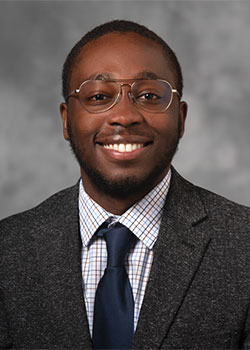 I devote my life's work to making sure quality healthcare is accessible to everyone irrespective of their socio-economic background.
In January 2014, my family and I got the opportunity to migrate to the United States. Starting a new life in America, presented new challenges financially and culturally.
With determination and perseverance, I graduated at the top of class and also founded an NGO in Ghana that seeks to educate low-income communities about the risk factors of chronic illness such as hypertension and diabetes and how these diseases can be avoided through lifestyle modification.