Contract Sourcing Specialist
Henry Ford Health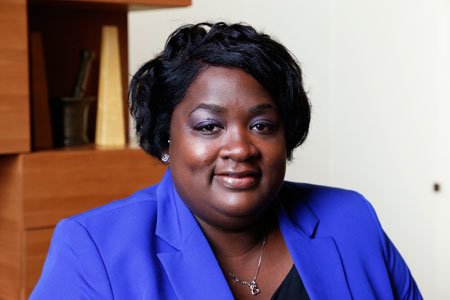 Jameane Grandberry Bouie is a Contract Sourcing Specialist in Supply Chain Management-Clinical Strategic Sourcing. Jameane has a Bachelor of Science degree in Sports Medicine-Exercise Science from Eastern Michigan University and a Masters of Business Administration degree in Entrepreneurial Management from Davenport University. Jameane joined the Henry Ford Health in 1997 where she performed as a Cardiac Diagnostic Technician for non-invasive cardiac testing. She has over 15 years of Supply Chain experience, including but not limited to Contracting, Procurement and Sourcing. Jameane has dedication and commitment to healthcare and passion for innovation. She is a member of the system's Internal Review Board and a former member of the Employee Advisory Group.
Her role is a wife, mother, sister and daughter are on the top of her priority list. She enjoys spending time with family and friends, cooking, baking, community service, event planning and entertaining.