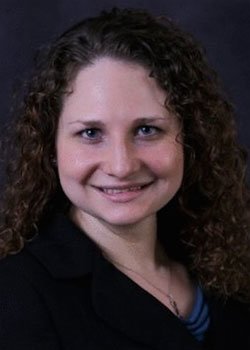 Theresa works within the Transformation Consulting team as a Senior Management Engineer for Henry Ford Health. She is responsible for facilitating process improvements through project planning, management, and execution. She currently works with the Surgical Services team on projects impacting sites across the Health System to improve operations through standardized tracking of key metrics, alignment of surgical practice guidelines, and organization of surgical services distribution. Additionally, she supported the Surgical Services team during the COVID-19 response to coordinate workflows for rescheduling surgeries as well as tracking postponed and completed surgical procedures. Prior to joining Henry Ford Health, Theresa worked in the medical device industry initially designing medical devices and later in leading process improvements for device design and manufacturing focusing on patient-specific devices. Theresa's passion is centered on integrating technology to improve processes within healthcare to streamline clinical practices and procedures while benefiting the patient experience.
Theresa holds both a Bachelor's and a Master's degree in Biomedical Engineering. Her engineering background contributes to her technological and innovative approach to problem solving.
Outside of work, Theresa enjoys traveling to new places, running, playing volleyball, and cooking.