Nurse Practitioner
Henry Ford Health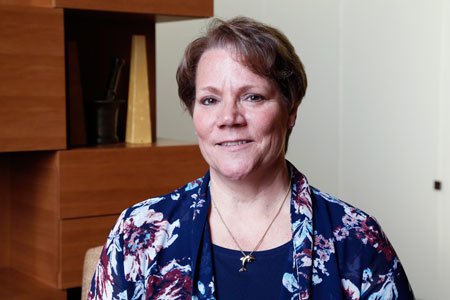 Terri is a licensed and Board Certified Family Nurse Practitioner with a background in Emergency Room nursing. She graduated with a Master's of Science degree in Nursing from South University, Novi, MI. She is currently working as a provider at the HF Richmond Walk-In Clinic.
Terri also brings with her 21 years of experience as a GM Automotive Product CAD Designer, Data Management Group Supervisor, and Graphic Software evaluator for end user software testing within design. She has a Bachelor of Science degree in Business Administration from Central Michigan University, as well as a Bachelor of Science in Nursing from Oakland University's Accelerated Degree Program.
Terri has been active in her community serving on several Boards including the Anchor Bay Yachting Association, which culminated in becoming the first lady to serve as Commodore in the association's 40th year, 2007. She is a wife of 26 years to her husband Bill; mother to 3 step-children and their twin girls and grandmother to 5 (soon 7) grandchildren. She is looking forward to this opportunity to share in this outstanding group experience.