IT Senior Project Manager
Henry Ford Health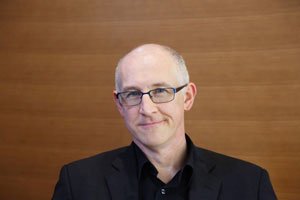 Paul was born London, England. He holds a BSc Computing/Mathematics, and is certified in Industrial Management, Teaching, Computer Aided Engineering and Quality Control. Paul was originally an engineer (Electronics and Mechanical/Production), but moved into IT in the late '80s. He's worked in most industries, in Consultant, Project and Management roles, and in different business and social cultures.
Paul has lived and worked in the UK, Netherlands, Germany and Switzerland, and came to the US in 2000. He has operated as a Subject Matter Expert (SME) in Manufacturing, Supply Chain and Finance and has worked in Healthcare since 2008.
As a Project Manager, Paul's projects have ranged from single-department systems to 5-continent upgrades, from a few months duration to multi-year. Paul is currently responsible for a team of Project Managers/Business Analysts in the IT Clinical Applications Portfolio, and guiding/mentoring Project Managers across 3 Programs — Device Integration, Health Information Exchange and Heart & Vascular Institute.