Naveen Kachroo, M.D. | 21-22 Davidson Fellows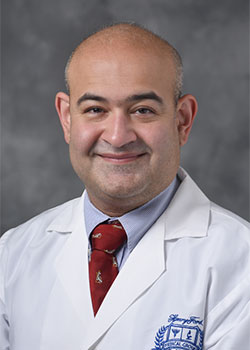 I am a Fellowship-trained Endourologist and Urology faculty member at Henry Ford Health System with a specialist interest in Kidney stone disease.
I was born and raised in England and undertook my medical training at Newcastle University, graduating with Honors and Distinction. I also completed a translational PhD program in prostate cancer at Cambridge University before coming to Henry Ford Hospital for my Urology residency training.
I recently completed an Endourological Society Certified Endourology Fellowship at the Cleveland Clinic in 2020.
My current research focuses on the prevention and management of complex kidney stone disease.
As a recent recipient of an American Urological Association/Urology Care Foundation Research Scholarship, I investigated the role the microbiome plays in urinary stone disease. I am a founding member of MICROCOSM, the first International Expert Consortium focused on microbiome and urinary stone disease.