Eric Litman | 21-22 Davidson Fellows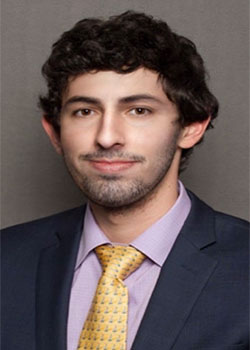 I am a medical student who has an interest in increasing accessibility of developing technology in healthcare to the general patient populace. I have spent the last 12 months helping take care of patients in the Detroit area at DMC Sinai Grace.
I took an interest in head and neck oncologic research and published two systematic reviews and one case report to peer-reviewed oral surgery journals.
I received an invitation to present at the 14th Annual World Cancer Congress in Barcelona, Spain. Moreover, this year I invented a medical device to augment the accuracy of Internal Jugular Venous (IJV) Cannulation and ultrasound-guided breast biopsy procedures. Subsequently, I received a grant that covered a majority of the contingent provisional patent, which is now pending.