Community Coordinator, Generation With Promise
Henry Ford Health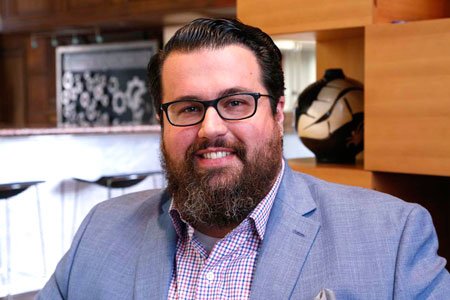 Matt is a community, organizational and systems social worker who thrives in interdisciplinary environments. Matt's passion is reaching across teams and organizations to identify opportunity and support robust outcomes. Over the last 10 years, his experience has included rethinking community-based transportation, pivoting nonprofit fundraising strategy, and expanding a global education program. Matt is currently a Community Coordinator for Generation With Promise, a Community Health, Equity, Wellness, and Diversity team at Henry Ford.
Matt earned his Bachelor of Social Work from Wayne State University with a Co-Major from the Center for Peace and Conflict Studies and his Master of Social Work from the University of Michigan.
Beyond work, Matt serves as the President of the Board of Trustees for Living Arts and Coordinates the Windsor-Detroit Speculative Futures Chapter. He enjoys paddling whitewater, culinary adventures, road trips, and exploring the ever-evolving street art and graffiti in Detroit.