IT PeopleSoft Programmer/Analyst
Henry Ford Health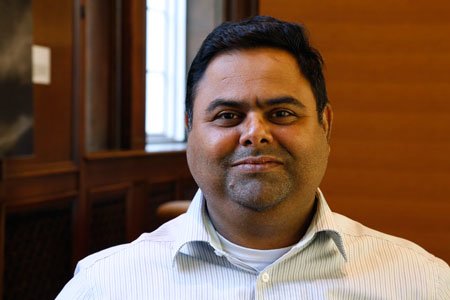 Ramana Nannagari was born and raised in Hyderabad, India. He completed his Bachelor of Technology in Mechanical Engineering from Nagarjuna University, India. He also holds a Post Graduate Diploma in Business Administration with a specialization in Operations from the Symbiosis University of Pune, India. Ramana is a certified Project Manager accredited by the PMI institute and also achieved the ITIL Foundation Certificate in Service Management. Ramana started his career as a Programmer Analyst and has seventeen years of IT experience and ten years of that working for Healthcare projects like Intercontinental Medical Services, Kaiser Permanente — California and Hawaii. He has been with Henry Ford Health for the last six years working on Revenue Cycle project and is currently with the PeopleSoft Finance and Supply Chain team.
Ramana's goal is to understand and develop Digital solutions which can be used to improve patient care and well-being and also acquire the foundational skills to realize his vision of opening up a clinic/small Hospital in rural India to serve the poor and needy.