Director, Medical Genetics and Genomics Benefits
Health Alliance Plan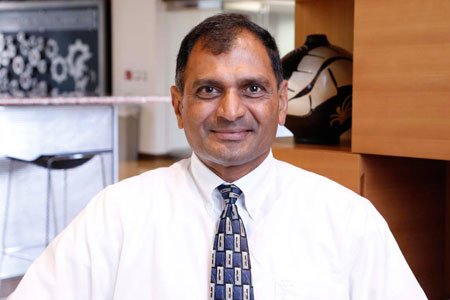 Kirit serves as Director of HAP Medical Genetics and Genomics Benefits and HFMG Staff Investigator with Division of Genetics. Prior to this, he has held positions with increasing responsibilities with various Henry Ford Health departments. He is a staunch advocate for genetic and genomic services and impact it has in personalized and precision medicine for improving health outcomes. At HAP, Dr. Pindolia is responsible for development and implementation of Utilization Management standards for Clinical Genetic and Genomic services. He believes in coordinating high quality, high value genetics and genomics services for all HAP members. HAP genetic and genomic benefits have overarching coverage in oncology, cardiology, neurocognitive and hereditary disorders. Preventive genetic screening services offering is very important for keeping HAP members healthy.
Dr. Pindolia has been a proud Michigander for most of his adult life. He completed his doctorate education and training at Wayne State School of Medicine, Center for Molecular Medicine and Genetics. His curiosity extends to the nature and behavior of living systems interaction and the application of that fundamental understanding to propel healthy society.