Acute Dialysis Charge RN, I-2 Dialysis Unit
Henry Ford Health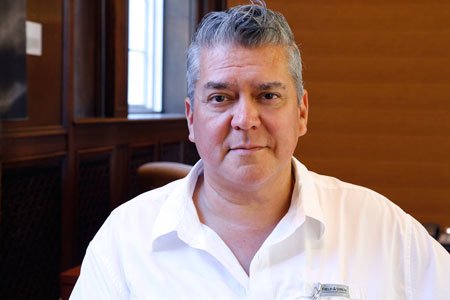 Scott served two years active duty with the Army in Germany with the B63 Combat Helicopter Company as an Avionics Specialist. He also served two years in the states with an EMT air lift company at Fort Knox and later on was on active reserve with the 72nd as the Company Illustrator. Later on, Scott chose to move back to Michigan to work in Automotive as a Quality Control Inspector with Aetna Corporation as well as Detroit Diesel. He has also held human services positions with M.O.R.C and Spectrum Human Services System.
Scott has held a variety of positions within the Henry Ford Health including a CMT for Wellsprings as well as a Registered nurse for multiple departments. During his free time, Scott is a general tinker hobbyist where he is now tinkering with the mapping of flows of consciousness in isolation tanks.