Program Manager, Innovation and Partnerships
TransForm Shared Service Organization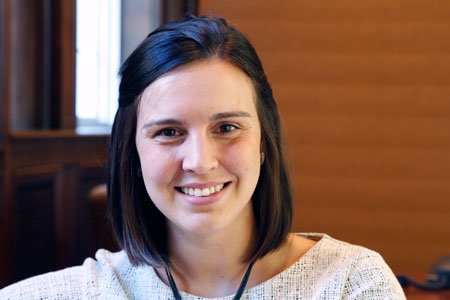 Melissa Sharpe-Harrigan is a Program Manager of Innovation and Partnerships for TransForm Shared Service Organization in South-Western Ontario. Her role includes managing the region's innovation eco-system initiatives, and the change management portfolio for eHealth initiatives under the Connecting South-Western Ontario program. In her role, Melissa has the opportunity to pilot and scale innovative initiatives in Ontario's public health system within the Erie St Clair region on a regular basis. Melissa has a master's degree in Political Science, and is completing PhD in Canadian Studies, focusing on local political economy. Prior to working in healthcare, Melissa worked in program development in the social services sector, and has completed a number of national research and evaluation projects in the settlement and youth employment sectors. She is an active volunteer and board member with her local YMCA organization, and sits on the Chatham-Kent Health Alliance's Rural Health Advisory Council.