Senior Application Analyst Epic ASAP (ER Module)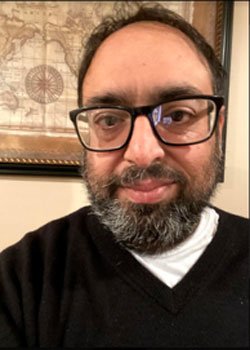 Irfan brings over 10 years of Healthcare IT to the table. Irfan started his career as a Cerner analyst for the St John Providence health system. He joined the HF team in 2017 as a senior analyst for the Epic AMB team. He has since moved on to work with HF ASAP which gives him the opportunity to work with the best of Henry Ford Health ER team.
Irfan has a strong passion for the IT side of healthcare and understands the importance that this role plays in the betterment of the patient and patient experience.
Very excited to be part of the Davison Fellowship program and looking forward to working with a great group to help better the lives of people.
"the team the team the team" "those who stay will be champions"
- Coach Bo Schembechler