IT Senior Applications System Analyst/Programmer, Collaboration Solutions Development
Henry Ford Health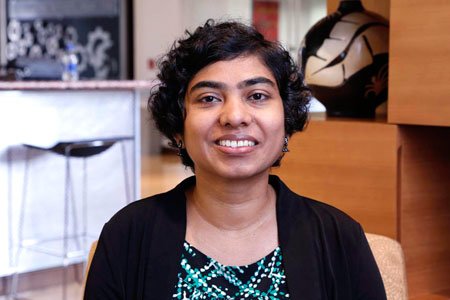 Sheriba is an IT professional having vast experience in designing and building end to end applications and products. Sheriba holds a bachelor's degree in Physics, and a master's degree in Computer Applications. Sheriba finds ultimate happiness in automating repeated tasks. Sheriba started her career as a web application & product developer in Cogent and later with TCS and then moved on to Humana as a technical lead for database and applications development over various provider systems. Sheriba loves to analyze data, report and scope out new areas of improvements from them. She enjoys customizing open sources. Her career has been guided by her passion for learning new technologies and providing solutions for challenging problems.
In her free time, she enjoys reading and cooking for friends and family. Sheriba cares for nature and aged people and loves her time with them. Sheriba hopes the Davidson Fellowship will provide her experience and exposure to a new arena in her future ventures.