Kassandra Solsrud | 21-22 Davidson Fellows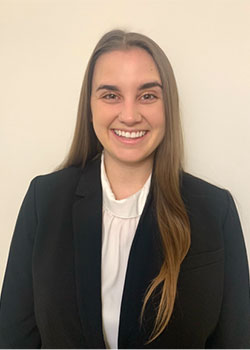 I am an enthusiastic Research Assistant for the Orthopedics Service Line at Henry Ford and an MD candidate at Wayne State University with a passion for improving health care. I majored in International Business and Finance at the University of South Carolina. I spent my sophomore year in Hong Kong where I learned how to market goods to international markets and work on multi-national teams. I was awarded a full scholarship to the University of Oxford where I performed graduate-level work focused on CRISPR and gene editing.
Then, I began working for a health care technology start-up in southeast Asia. As a first-year medical student, I spent over fifty hours volunteering at community health clinics in the local Detroit community. My second year I started to get involved in my true passion—the cost and delivery of care and working for solutions on how to innovate and improve it. Over the past year, I have written several chapters for a textbook called Making Value Based Care Work for Your Orthopedic Practice.